Press Release
June 08, 2011
Personnel Announcement: Assignments Reshuffled in Executive Board Team
Combination of Passenger & Light Truck Tires and Commercial Vehicle Tires divisions under the direction of Executive Board member
Dr. Hans-Joachim Nikolin to leave company as of July 31, 2011
Hanover, June 8, 2011. The Executive Board of Continental AG, Hanover, has decided on a reorganization of task areas. Effective August 1, 2011, the Passenger & Light Truck Tires (PLT) and Commercial Vehicle Tires (CVT) divisions will be organized into one Tires divi-sion. Nikolai Setzer, 40, will take over at the helm of the combined division. He has headed the PLT division ever since taking a seat on the Continental AG Executive Board in August 2009. The present head of the CVT division, Dr. Hans-Joachim Nikolin, 55, is leaving the company on highly amicable terms as of July 31, 2011. Meeting yesterday, the Supervisory Board gave its consent for Dr. Nikolin's relinquishment of his office by mutual agreement.
With sales of around €1.4 billion (2010), EBIT of €50 million and approx. 7,100 employees, the Commercial Vehicle Tires division is far and away the smallest of Continental AG's six divisions. In 2010 the Passenger & Light Truck Tires division realized sales of €5.8 billion and an EBIT of close to €1 billion. It has over 28,000 employees. Combined, sales in the two tire divisions worked out to around €7.2 billion in 2010. Together they thus constitute the corporation's largest division.
"The tire business numbers among Continental's core competencies. The business segments in PLT and CVT are increasingly up against similar challenges of a major caliber. This finds them moving closer together all the time. Our goal is a step-up in profitable growth worldwide, above all in the emerging markets. In forming a single tire division, we are now consolidating our forces to achieve this end. Above and beyond this, we are creating a more pronounced balance in our business structure at the corporate level," noted Dr. Elmar Degenhart, Continental Executive Board chairman, adding: "With Nikolai Setzer we have an established and experienced executive. He has known our passenger tire business for many years now, tackling different assignments and holding various management positions. In the last two years he has successfully and vigilantly overseen the business.
On behalf of the entire Executive Board, I should like to expressly thank Dr. Nikolin for his long years of successful work in the company. We deeply regret his departure from our company. Indeed, he discharged all his executive assignments in our company with the utmost competence, commitment, integrity and loyalty. In his person we are losing an impressive management personality who consistently targeted Continental's overall success even in the most trying times."
The chairman of the Supervisory Board, Dr. Wolfgang Reitzle, said: "I personally and the entire Supervisory Board owe a huge debt of gratitude to Dr. Hans-Joachim Nikolin. A member of the Executive Board for twelve years now, he has with his personality and his actions contributed at all times and in exemplary fashion to the success and best interests of Continental. We wish him all the very best for the future."
The Passenger & Light Truck Tires division has production facilities at 27 locations in 16 countries. The division is organized into five business units: Original Equipment, Replace-ment EMEA, Replacement The Americas, Replacement Asia Pacific and Two-Wheel Tires. Commercial vehicle tires are manufactured at 15 locations in ten countries. The Commercial Vehicle Tires division is comprised of four business units: Replacement EMEA Truck Tires, Replacement The Americas Truck Tires, Replacement Asia Pacific Truck Tires and Industrial Tires.
Contact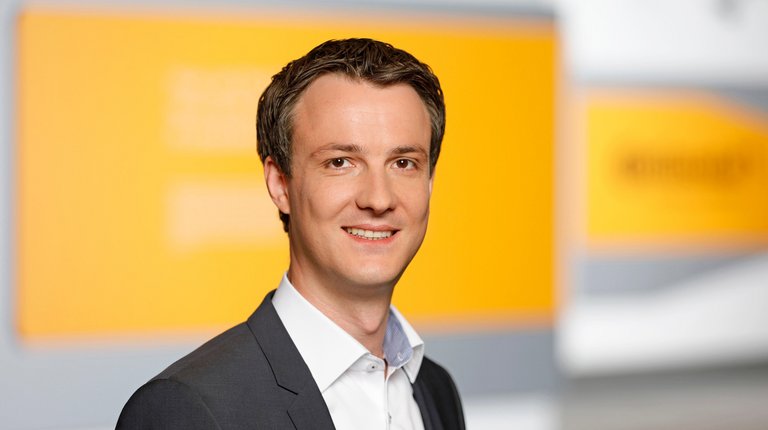 Vincent Charles
Head of Media Relations