Press Release
May 07, 2009
Systems expertise - a pre-requisite for reducing emissions and lowering fuel consumption
A more efficient drive train: Continental brings together its powertrain technology know-how to produce scalable solutions for the automotive industry
Regensburg/Vienna, May 07, 2009. More stringent global emission standards, the growing demand for more economical vehicles and ambitious targets for significantly reducing vehicle fuel consumption, and thus CO2emissions, over the coming years: these are the challenges facing the automotive industry today. Continental, the international automotive supplier, has brought together within the Powertrain Division its entire expertise in this area with the aim of increasing drive train efficiency. "Continental not only leads the industry when it comes to individual components like fuel supply systems, injection and engine management systems, sensors and actuators, but above all the company has the systems expertise to combine these technologies and to develop solutions from them", stresses Dr. Karl-Thomas Neumann, Chief Executive Officer of Continental AG and head of the Powertrain Division.
The trend towards savings: engine downsizing and turbocharging
Engines with a lower cubic capacity but greater specific power: this apparent contradiction is the clearest trend in engine development today. According to Axel-Joachim Maschka, head of the Powertrain Division's Engine Systems Business Unit, "turbocharging gasoline engines is becoming ever more important since it is the only way to downsize engines, an essential development if we are to reduce fuel consumption". Continental has now brought the first turbocharger system for internal combustion engines to market maturity. The new turbocharger will be installed from 2011 in a European vehicle platform. Downsizing, which combines small cubic capacity, direct injection and optimized valve timing with high specific power, allows the engine to operate within ranges which are thermodynamically highly efficient. Drivers will experience these advantages in the form of favorable fuel consumption figures, approaching those of today's diesel engines. And, with the engine's improved tractive power, driving will be considerably more enjoyable. Continental's innovative production method allows automated assembly of the turbocharger, delivering both quality benefits and cost advantages. The modular design makes the turbocharger easy to adapt to a variety of engine sizes.
High-pressure pump for fuel supply systems; direct drive piezo injection nozzles
From supplying the engine with fuel to exhaust gas sensors, Continental provides a complete portfolio for the internal combustion engine. Continental's most recently developed fuel supply feature is a single-plunger high-pressure pump with media separator, installed in premium segment vehicles with automatic stop/start. Even during engine pause periods, the pump maintains fuel pressure at 50 bar. This means that the fuel can be injected at high pressure when the automatic start kicks in, resulting in a spontaneous response and improved emission levels.
Continental leads the market for injection systems for gasoline and diesel engines. DEKA-VII valves which weigh less, perform better and can be more extensively employed are used for traditional manifold injection systems. The extremely fine atomization improves the combustion process and reduces engine emissions; the valve design is also very flexible, allowing three different housing and nozzle lengths to be combined as desired.
Continental is facing up to the challenges posed by the introduction of the Euro 6 emissions standard with its latest generation of piezo injection nozzles for the diesel engine. The degree and length of time the injector is open can be controlled more precisely when the nozzle needle is directly influenced by the piezo element without the need for an intermediate hydraulic system. This allows the option of injection rate shaping as an alternative to the usual multiple injection method used so far which places severe mechanical demands on the injection system. With this design, the piezo actuator simultaneously acts as a sensor by reporting the precise position of the nozzle needle to the electronic control unit, producing the first self-contained flow rate control system.
Flexible use of engine management systems in both conventional and alternative drive systems
The complex interplay between mixture formation, combustion and exhaust gas treatment comes together in the engine control unit (ECU). Continental's EMS 2 platform (formerly known as SIMOS) can be used not just for all types of gasoline and diesel engines but also for engines running on compressed natural gas (CNG), liquid petroleum gas (LPG) and biofuels, and for hybrid systems. The universal 32-bit control platform includes the functional components (algorithms), software, hardware, casings and plugs. The components can be individually assembled and are compatible with most hardware. Functional modules from specific manufacturers can be integrated quickly and flexibly. At present, the ECU offers a range of new functions including control of the stop/start system. Also, by means of the so-called scavenging function, it produces an earlier response from the turbocharger, thus significantly enhancing ride comfort.
The innovative exhaust-gas aftertreatment technologies include injectors in the exhaust line for improved particulate filter regeneration and SCR systems for reducing nitrogen oxide emissions. Engine, catalytic converter and environmental data is captured by Continental's NOx sensors and analyzed by the engine electronics which use these readings to control the SCR system to the best possible effect.
Economical driving with automatic transmissions
In the years ahead, automatic transmissions will play an increasingly important role in the market. This will require precise gearshift control so that the engine operates as often as possible within speed ranges which consume the least fuel. Mainly in Europe, but in China too, double-clutch transmissions are enjoying high growth rates, whereas elsewhere in Asia continuously variable transmissions (CVT) are in great demand. As the technology leader in the transmission control market, Continental can supply control systems for the complete spectrum of automatic transmissions. The double clutch transmission (DCT) in particular offers the chance of combining the ease of an automatic transmission with the efficiency of a manual transmission – and fuel consumption is sometimes even less than in a vehicle with manual transmission. The double clutch transmission also has advantages when decelerating or during regenerative braking.
Scalable and inexpensive systems for growth markets
When developing efficient and, moreover, less expensive engine management systems, injectors, fuel supply systems and sensors, Continental's Powertrain Division can draw on its many years of expertise in classical automotive markets. In addition to the innovative 32-bit "Easy-U" engine management system, which can be flexibly adapted to the relevant vehicle architecture, the total package on offer includes injectors, air volume and temperature sensors, air intake controls and crankshaft and camshaft sensors. A recently-developed transmission control module for the emerging markets is being marketed under the name of "EAST Platform". The module is a rapid-acting 32 bit controller in a compact housing and has a wide variety of possible uses. The control unit can monitor and control continuously variable transmissions, double clutch transmissions and traditional automatic transmissions.​​​​​​​
Contact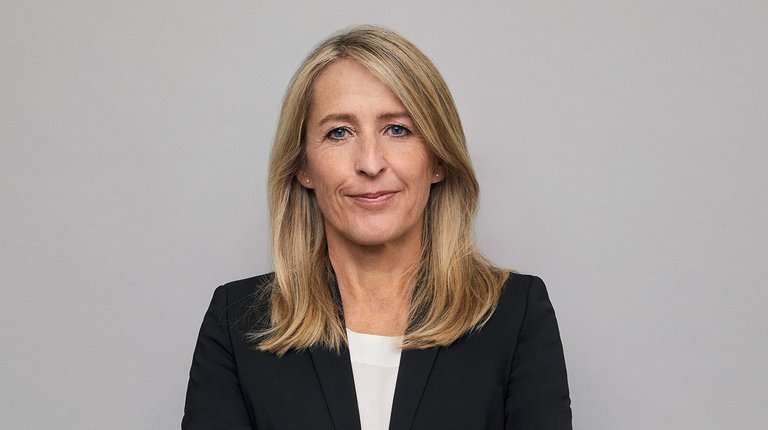 Simone Geldhäuser
Head of Media Relations & Press Spokesperson Innovation & Technology