Press Release
March 08, 2019
Women in Management Positions: Continental Executive Board Sets Target for 2025
Aim to increase the proportion of women in management positions to 25 percent by 2025
Regular progress audit using reporting system
Currently – as planned – 15 percent women in the first two management levels worldwide
CEO Dr. Elmar Degenhart: "Diversity is the catalyst for pioneering developments, which is why the promotion of women is critical to our future success."
Hanover, March 8, 2019. Continental aims to increase the proportion of women in the first two management levels worldwide to 25 percent by 2025, continuing the positive development of previous years in line with its plan. "Diversity is the catalyst for pioneering developments, which is why promoting diversity – and, in turn, promoting women – is critical to our future success. After all, we want to strengthen our innovative prowess with diverse, collective intelligence," said Dr. Elmar Degenhart, CEO of Continental.
To increase the proportion of women in top management, the Continental Executive Board has decided to introduce its own target for the proportion of women in the company worldwide. Going above and beyond statutory requirements, Continental has therefore voluntarily committed to a target for the proportion of women in upper management levels not only in Germany but also in the company worldwide. In 2015, Continental set its target at 16 percent by 2020. The proportion of women in upper management at Continental is already close to 15 percent. "The current level of 15 percent women in the two upper management levels is something to be proud of for an industrial company. This encourages us to raise our ambitions, which is why 25 percent by 2025 is our new target," said Degenhart.
Employees are always selected and developed subject to objective diagnostic procedures and in terms of the targeted advancement of women and elimination of prejudice. This has forced the company to re-evaluate the qualification criteria for upper management positions such as business unit manager. "For such positions, potential candidates do not necessarily have to have a degree in engineering. Commercial and strategic capabilities or other such comparable experiences across all areas count for just as much and are also becoming increasingly important," explained Dr. Ariane Reinhart, Executive Board member for Human Relations.

Using a reporting system, the company regularly checks whether the established development programs for young talent are being systematically implemented. In addition, progress with regard to the defined targets is reported upon quarterly within the Executive Board. Reinhart: "We are working consistently on promoting diversity in our company – including cultural, professional and other forms of diversity. This is where we depend on our management personnel. We need them to understand that diversity in their teams is a real gain and that they can therefore be sure to set an example and promote women in a targeted manner."
Career equally possible part-time
By initiating numerous projects and programs, the technology company raises the profile of its talented female employees and supports global networking among them. This includes a global diversity network as well as events such as Women@Work and an annual diversity summit. Continental also offers the necessary working conditions to allow female employees to combine family and career. "We need to do more than just put women in management positions. We have to develop and prepare the women for this, give them the proper support and, above all, offer appropriate work arrangements," explained Reinhart. "At Continental, having children and having a career are not mutually exclusive," she added, referring to some top managers who work at Continental part-time. The technology company promotes part-time work and flexible work arrangements. Back in 2016, it introduced a series of options such as working from home, mobile working and sabbaticals for all employees worldwide.
Contact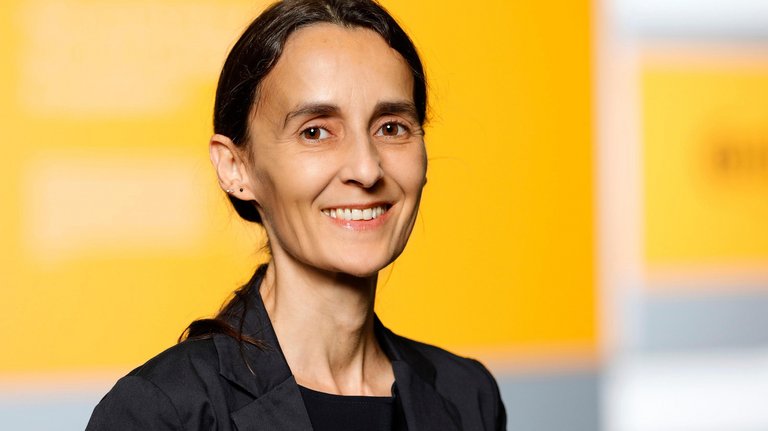 Nicole Göttlicher
Spokeswoman, HR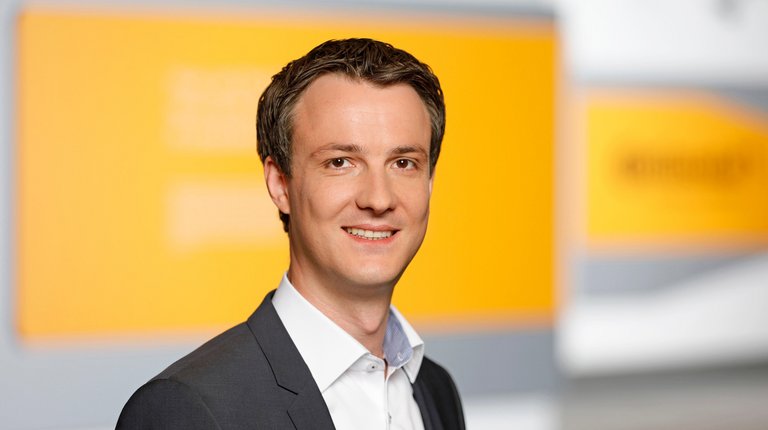 Vincent Charles
Head of Media Relations