Press Release
July 03, 2009
Women Show More Interest in Hybrid Technology
Study from Continental
Awareness of eco-friendly hybrid drives on the rise
Due to current economic situation, cost key factor in purchasing decision
Government-sponsored incentives lure shoppers but effect slacking off
Stronger focus on female motorists as target group
Hanover, July 3, 2009. While German motorists still nourish a favorable view of eco-friendly hybrid drives, their thinking is influenced by the current economic situation. 28.4% can, in principle, see themselves opting for a vehicle with hybrid drive. Car buyers expect more in the way of a low purchase price and a higher savings potential, though; at the same time government vouchers are eating away at consumer reticence and thus cranking up sales. All of this was indicated by a representative survey conducted by the international automotive supplier Continental among more than 1.000 German motorists.
"A rethinking in the direction of eco-friendly technologies has already taken hold," said Dr. Karl-Thomas Neumann, chairman of the Executive Board of Continental AG, commenting on the results of the survey. "In our role as international automotive supplier, we want to make a major contribution now and in the future to conserving the world's resources. To achieve this, we are still counting on the potential this sector harbors."
In March of this year – for the third time in a row – the company commissioned TNS/Infratest to interview around 1,000 German motorists. As in the past, the study focused on driving behavior as well as on the drivers' knowledge and opinion of hybrid drive systems. The results of the opinions on electro drives were already published at the International Vienna Motor Symposium in May.
Throughout Germany people are becoming more and more cognizant of alternative drives and of hybrid technologies, in particular. Asked whether they had already read or heard something on the topic, 88.9% responded that they had, up from 86.9% last year. Two years ago only 80% said they had done so. A positive trend is especially noticeable among female respondents.
In 2007 less than a third (61.6%) of all female motorists surveyed knew anything about hybrid technologies. This percentage already grew to around 75% in 2008 and stood at no less than 79% this time. The portion of women able to identify hybrids as an alternative type of drive combining an electric and a combustion engine has risen by a significant 36% or so since last year. Close to one out of every five (18.4% this year versus 13.5% in 2007) was able to explain this technology without help. "As manufacturers of innovative drive systems, we are, of course, very pleased with this general development and are focusing on female motorists as a target group whose interest is rising all the time," said Dr. Neumann.
"Purchase price remains the key criteria in deciding whether or not to buy a hybrid vehicle. We view this as further evidence that developments – particularly in the auto industry – in the last few months have had a strong influence on the real economy," noted Dr. Neumann, citing the following: Whereas last year the initial purchase price of a hybrid car played a decisive role for 29.7% of all motorists, this year it did for as many as 37.8%. While, in 2007, 27.5% of all women thought they might buy a car equipped with hybrid drive if the price were right, this year a whole 39% indicated they would do so – a rise of more than 40%.
The survey shows that driving and environmental factors also influence the decision in favor of a hybrid, albeit to differing degrees for men and women. More than one out of every four female motorists in Germany would buy a hybrid car for the sake of the environment. Driving pleasure, the key factor for only 11.2%, is not a top priority. In the case of German men, on the other hand, driving pleasure is more important that environmental considerations (19.9% and 12% respectively). The likelihood that they would buy a hybrid car rose marginally. For 28.4% of German men (versus 27.4% in 2008), the likelihood of buying a hybrid car is very strong or good.

To be sure, tax incentives triggered less of a rise in willingness to buy such a car than the year before. 58% of all motorists would change their opinion if the government offered a helping hand. Here as well there is a major difference between the sexes. More women than men are swayed in their buying habits by government incentives (65.5% and 53.6% respectively).
"What makes hybrids a distinctively advantageous option are fuel savings of 25% or more as well as higher torque," pointed out Dr. Neumann, underscoring the eco-friendly technology. He goes on to note: "Hybrid drives are ideal for short distances – which is, by and large, the average driving range for German motorists." A majority of those surveyed (86.5% this year versus 85.2% in 2008) cover less than 30,000 km a year with their car, around 66% of which is predominantly city or short-distance driving. The study also brought to light that women are short-distance drivers. A good 90% of all female motorists in Germany drive less than 30,000 km a year, with more than two thirds of that (69%) city driving.
The Continental survey also confirmed that a change in fuel prices does exert a slight influence on German driving habits in the direction of greater fuel-efficiency. When gas prices spiked in 2008, 76.1% of motorists indicated that they consistently, very occasionally, sporadically or rarely adapted their driving behavior accordingly. This declined to 73.6% in the following survey in the spring of 2009, after fuel pump prices had again fallen. Here, as well, female drivers formed an exception. Although fuel prices had dropped, more women, on the whole, were pressing down less on the gas pedal and had adapted their driving behavior accordingly (79.1%, up from 78% in 2008).
A series of many separate steps will lead from today's combustion engine to the zero-emission vehicle of the future. As international automotive supplier, Continental offers carmakers a broad portfolio of components and systems – starting with the optimization of combustion engines and continuing on through to components for cars that are powered completely by electricity. It will be a flowing transition. Depending on the application, different drive technologies can be used. This makes it possible to respond to the different statutory regulations and market demands. The company is expecting around two million hybrid and electric vehicles worldwide in 2012.
Click here for an abstract of the Continental Hybrid Study. - pdf (279KB)
Contact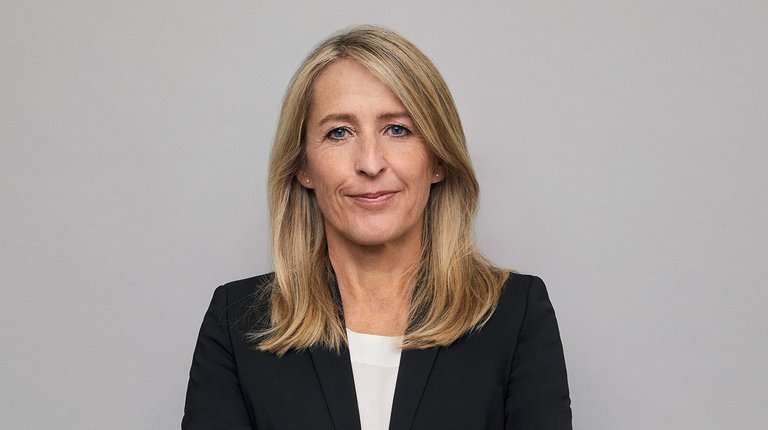 Simone Geldhäuser
Head of Media Relations & Press Spokesperson Innovation & Technology