Press Release
July 31, 2014
Continental To Become Provider of Exhaust-Gas-Treatment System: Emitec Integrated into Powertrain Division
Continental acquires 100% ownership of joint venture
Emitec and Powertrain Business Unit Fuel Supply will form the new Fuel & Exhaust Management Business Unit
Operational structures to remain unchanged; Emitec brand name to continue
Regensburg, Germany, July 31, 2014. The international automotive supplier Continental has acquired 100% ownership of the exhaust technologies specialist Emitec. Until now, it was a 50/50 joint venture with Continental and Continental's partner GKN. The acquisition will take effect on July 31, 2014 and Emitec will become part of the Powertrain Division. Continental already has a comprehensive product portfolio in the field of exhaust-gas aftertreatment and works closely with Emitec. Its purchase of the remaining shares of Emitec – which develops and produces metallic catalyst substrates, particle filters, and dosing modules for selective catalytic reduction (SCR) – means that the automotive supplier will now offer complete exhaust-gas aftertreatment systems. This market is an important area of growth because with more stringent emission standards, such as Euro 6, almost all diesel vehicles will need an SCR system in the medium term. SCR technology involves injecting a urea-water solution into the exhaust stream to reduce the amount of nitrogen oxide in exhaust gases. Emitec will be adding its catalytic substrate technology and its dosing module to Continental's SCR solutions. These modules have synergies with the gasoline and diesel fuel supply units of the Fuel Supply business unit in the Powertrain Division. This is why Continental has combined Emitec and Fuel Supply to form the new Fuel & Exhaust Management Business Unit in the Powertrain Division.
"There's great potential synergy between Fuel Supply and Emitec in the very growth field of dosing modules, from initial customer contact through to development, purchasing and production," says Dr. Markus Distelhoff, Head of the new Business Unit and former Head of Fuel Supply Business Unit. "And our global production sites provide excellent expansion opportunities for Emitec's current products. We're already planning to start production of Emitec products by the end of this year at our Continental site in Wuhu, China.
On the other side, Emitec is strongly represented in the commercial-vehicle and two-wheeler sector. It can use its expertise and customer contacts here to help Fuel Supply gain access to new market segments. For example, I can see great potential here in the Indian two-wheeler market."
In the future, Emitec will form the Exhaust Management Segment of the Fuel & Exhaust Management Business Unit. The products will continue to trade under the Emitec brand name. The structures of the former joint venture and the head office in Lohmar, near Bonn, will remain. "We can see Emitec's strengths. We want to hold on to them and develop them further," explains Distelhoff.
The future Exhaust Management Segment will be headed by former Emitec CEO Dr. Berthold Curtius, who also emphasizes the potential synergy: "It's enormously important to us that we now bring together the expertise of both companies to strengthen our market position even further."
Founded in 1986, Emitec Gesellschaft für Emissionstechnologie mbH is now part of the Continental Exhaust Management segment and employs approximately 900 staff in total across Europe, USA, and Asia. It has production sites in both Lohmar and Eisenach in Germany, Faulquemont in France, Pune in India, and Fountain Inn in South Carolina, USA. Emitec customers include all prestigious car, truck, and motorcycle manufacturers, as well as makers of tractors and agricultural and construction machinery in the off-road sector.
Contact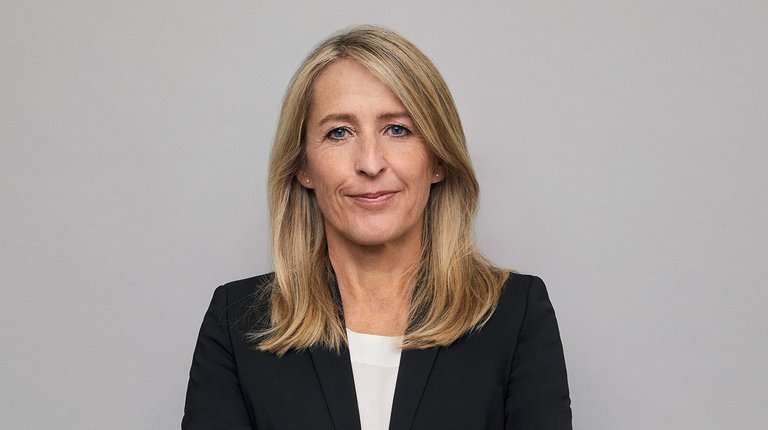 Simone Geldhäuser
Head of Media Relations & Press Spokesperson Innovation & Technology