Press Release
July 01, 2016
From customer service to tires: Continental presents a wide range of solutions for tomorrow's workshops
Premiere: brake discs as an aftermarket solution for mid-sized and premium cars
Product enhancement: compact frequency gauge for setting belt tension
Customer service: remote diagnostics applications have many advantages
New tire technologies: ContiSeal and ContiSilent for increased mobility
New material: natural rubber made from dandelion roots
Frankfurt/Hanover, July 2016. The automotive world is becoming more and more complex. Digitalization is driving growth. Globalization, increasing competition and accelerating development are creating new challenges, and all of these trends are also changing the spare parts market. To show workshops how to get ready for the future, the international technology company Continental will be presenting a wide range of service solutions and products for the spare parts trade at Automechanika (Forum, Stand A03/05). On more than 600 square meters of exhibition space, under the banner "Different Ways. One Future.", visitors will get to see products that are tailor-made for the special requirements of workshops. The range of OEM-quality products is huge: tires, brakes, remote diagnostics applications, diagnostic devices, tachograph testers, belt drive components and air springs.
Premieres: brakes for premium cars, water pumps
The products will be clearly arranged according to categories: power train and chassis, diagnostics, service and tools, truck solutions, and connected digital applications. There will be several premieres, including aftermarket brake discs for a number of mid-size and premium models and a diagnostic test device. Furthermore, the water pump from Continental is now also available as single part, which allows vehicles without a toothed belt drive to be equipped with high-quality water pumps from Continental. A new, compact frequency gauge, the Mini Belt Tension Tester (BTT Mini), provides a reliable and user-friendly means of setting the correct tension in a belt drive. It was developed to deal with the tight spaces in complex modern belt drives.
More service through remote access to vehicle data
A special show at Forum, Stand A04, called "Tomorrow's Service & Mobility", will focus on digital applications for the connected workshop of the future. Here Continental will demonstrate how its remote data platform and augmented reality can simplify all aspects of customer service, including troubleshooting, reservations and repairs, while also enhancing workshop efficiency. Visitors to the trade fair will be able to see by means of a simulated case how a sensor defect can be quickly detected through remote data access and then rectified using innovative features such as augmented reality. In addition, Continental will be exhibiting remote diagnostics applications for business sectors such as car sharing and car rental.
Expanded line of air springs and new services in the commercial vehicle aftermarket
In the commercial vehicle aftermarket Continental has expanded its line of air springs so that workshops can find the right replacements as soon as they need them. It will also be showing a demonstration version of a workshop portal for online marketing of VDO products and services. The portal will allow workshops to increase their visibility and gain access to new customers. At the trade fair there will also be a new version of the VDO WorkshopTab for tachograph inspection, which can perform service functions for a wide range of manufacturers of both analog and digital tachographs and has new national certifications.
ContiSeal and ContiSilent for increased mobility, plus natural rubber made from dandelions
Continental is continually developing new technologies. Examples are ContiSeal and ContiSilent. ContiSeal reduces the consequences of damage to the tire tread. With its unique technology it immediately seals punctures up to a diameter of 5 mm, allowing the driver to continue on without stopping or changing the tire. ContiSilent is a foam layer on the inside of a tire that covers the entire area under the tread. It reduces interior noise in the vehicle on all road surfaces. Using ContiSportContact 5 P as an example, Continental will be demonstrating these two solutions in combination with a tire pressure monitoring system (TPMS).
In addition, Continental will be presenting the first WinterContact TS 850 P, a tire manufactured with a tread of pure dandelion rubber (Taraxagum). The natural rubber contained in dandelion roots is of nearly the same quantity as that in rubber trees and has the same performance characteristics. Moreover, dandelions grow in temperate climates, which means that transport distances to European tire factories can be considerably reduced.
Contact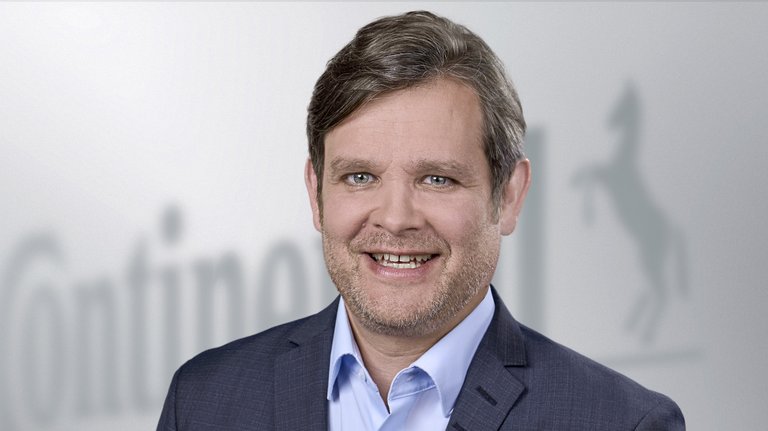 Christopher Schrecke
Media Spokesperson Smart Mobility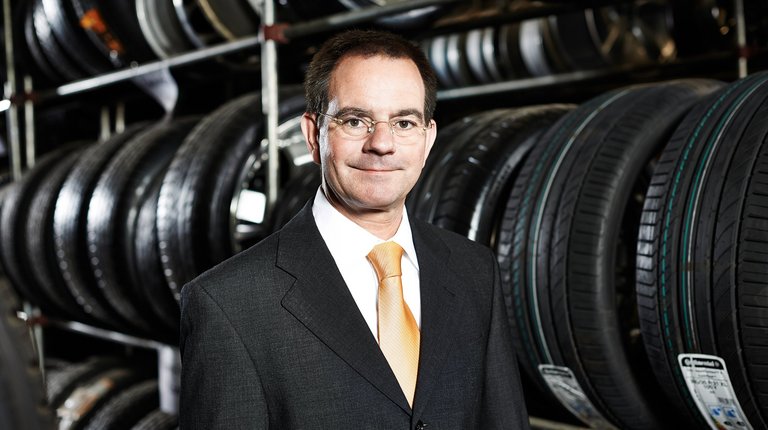 Klaus Engelhart
Press Spokesman
Passenger Car Tires / Germany, Austria, Switzerland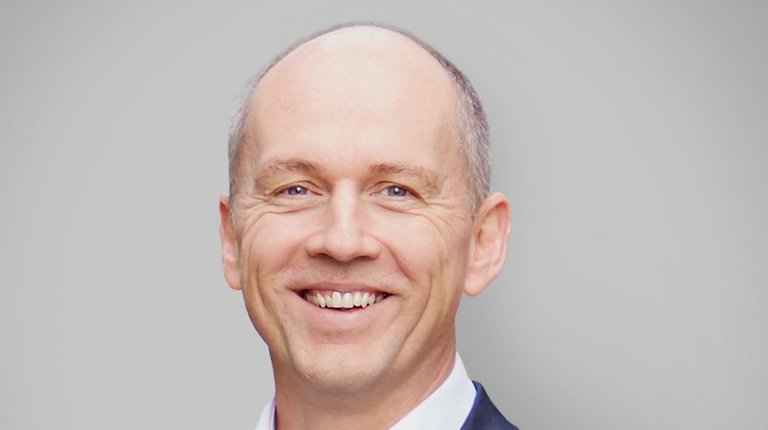 Wolfgang Reinert
Head of External Communications