Press Release
August 04, 2016
Continental to Supply 4.2" Color TFT Cluster to Borgward Continuing over 50 Year Relationship
Continental's 4.2" color TFT cluster debuted at the launch event of Borgward China's first model BX7 during Auto China 2016
Continental started its cooperation with Borgward in 1949 and provided classic instrument cluster for Borgward's best-selling model Isabella
Shanghai / Regensburg, August 04, 2016. Borgward, a German OEM and renowned design icon, returned to the automotive market after a hiatus in March 2015. In April 2016, during the Auto China, it launched its first model BX7 in China. International auto parts supplier Continental re-started its cooperation with Borgward and developed a 4.2" TFT cluster for this new innovative model.
"Borgward is a style icon and synonymous for producing design icons. Continental has a long history of cooperating with Borgward. As early as in the 1950s, Borgward's classic model Isabella was equipped with instrument clusters designed by Continental. We are more than happy to join hands with Borgward in China and provide it with our innovative instrumentation products," said Helmut Matschi, head of the Interior Division and member of the board of directors at Continental AG. "This innovative 4.2" color TFT cluster we are supplying them with fully demonstrates our excellent local R&D capability and underlines our strategy of 'In the market, for the market'."
The product integrates one 4.2 inch color TFT LCD display with high resolution characteristics (QVGA 480*272) and high contrast ratio in super-wide angle of view, this cluster also has capability of image rendering with true color. What's more, this instrument cluster delivers the information to drivers via ergonomic and colorful pictures and animations, which brings a more pleasant driving experience to drivers. In addition, the instrument cluster is connected with audio/video entertainment module, thus to realize human machine interaction in a more convenient way.
Ulrich Walker, Chief Executive Officer of Borgward Group AG said: "As two German brands with a long history, both Borgward and Continental represent the German pursuit of excellent workmanship and top quality. With its over 100 years' experience in instrumentation production and design, Continental has always been leading the innovation and development of instrument clusters. We are very happy to continue our good cooperation with Continental by joining hands together in China. And we are also thankful that Continental has tailored this TFT cluster for our BX7 model."
Contact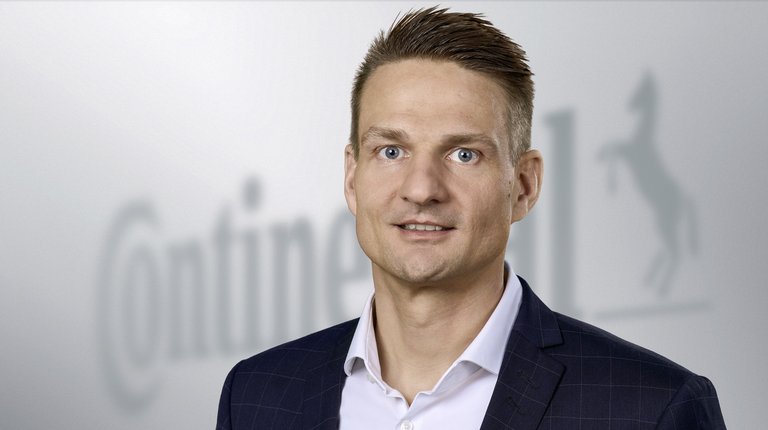 Sebastian Fillenberg
Head of Content, Media Spokesperson and Topic Manager Architecture and Networking