Press Release
April 25, 2017
Reduced Emissions and Improved Efficiency through Electrification
New solutions from Continental for reduced emissions and improved efficiency under real-world conditions on the road
The Super Clean Diesel 48-Volt Hybrid, with optimized engine concept,heated catalyst and SCR- solutions meets stringent RDE (real driving emissions) limits
Market-specific high-voltage systems for EVs and PHEVs a key enabling technology for electrification in China, the USA and Europe
Connected Energy Management with new functions delivers significant efficiency boost
Regensburg, Vienna, April 25, 2017. At the 38th International Vienna Motor Symposium the technology company Continental will present selected products and solutions for reduced emissions and improved efficiency, focusing particularly on varying levels of electrification. The company's main highlight in Vienna will be a super-clean 48-volt hybrid diesel vehicle which meets very stringent RDE (real driving emissions) limits on CO2 und NOx. "For Continental, powertrain electrification will be key to shaping the future of mobility," says José Avila, President of the Powertrain Division and Member of the Executive Board of Continental. "Whether with or without combustion engines, the focus must be on intelligently utilizing the full potential of the vehicle as a holistic system. Connectivity, both in and beyond the vehicle, is one of a number of approaches offering important potential for reducing emissions and improving efficiency."
Super-Clean 48-Volt Hybrid Diesel Technology
A 48-volt diesel hybrid featuring intelligent use of a combination of different technologies demonstrates the potential efficiencies achievable with this type of powertrain. The Continental Super-Clean Diesel combines electrification-based engine optimization and an electrically heated catalyst integrated in the exhaust aftertreatment system to achieve a 60% reduction in real-world NOx emissions and a simultaneous 2% reduction in CO2 emissions measured against the baseline Euro 6b vehicle. "This highlights the potential of our 48-volt technology. Particularly in Europe, a clear trend in this direction is already visible. And customers in the USA are expressing interest too," says Rudolf Stark, Head of the Hybrid Electric Vehicle Business Unit at Continental Powertrain. In Europe the first 48-volt diesel hybrid has already gone into production and a second production launch is already in the pipeline for 2017.
Innovations in High-Voltage Drive Technology
In addition to 48-volt Eco Drive hybrids, plug-in hybrids (PHEVs) too are set to play an important role in the US and European market. "Plug-in hybrids not only have enough electric range to cover typical short, everyday journeys in EV mode," says Stark. "They also offer unrestricted overall driving range for longer journeys such as day trips and vacations." High-voltage technology is a key enabler for electric mobility (EVs and PHEVs). For the foreseeable future, the lead market in this sector will continue to be China. Continental is helping to meet the electrification needs of the Chinese volume production segment with market-specific solutions. These include the highly compact EMR3 powertrain module, which was developed specifically to meet the requirements of the Chinese market. As a fully validated powertrain module complete with reduction gearbox and power electronics, the innovative electric drivetrain can be integrated in the vehicle with minimum effort by automakers. This scalable platform product requires only minimal adaptation prior to installation in the vehicle – for example modification of the mounting points and coolant connections. The combination of compact dimensions, low weight, high power and affordable costs makes this module an attractive electrification solution for mid-range models. Continental's high-voltage portfolio also includes individual components such as the 3th generation of highly compact power electronics and electric motors in series production.
Smart connectivity delivers additional efficiencies
The overall efficiency of a vehicle is increasingly determined by the degree of coordination between its individual subsystems. The extensive interdependence between these subsystems, and the potential for integration, creates the need for the kind of holistic competence in the area of electrical, internal combustion and thermal engineering which is a hallmark of Continental. Integrated powertrain technology, for example, is key to ensuring efficient energy management. Such integration includes thermal management (mechatronics), battery management and electrically assisted exhaust gas aftertreatment technology (with heated catalyst) capable of operating independently of engine load. All these elements have important implications for vehicle efficiency. Under the heading of connected Energy Management (cEM), Continental has developed a comprehensive, proactive system for integrated energy management at powertrain level. A number of new functions have now been added to this system. For example an Overtaking Assistant and a Speed Profiler make for more comfortable and relaxed driving in hybrid operating modes.
Contact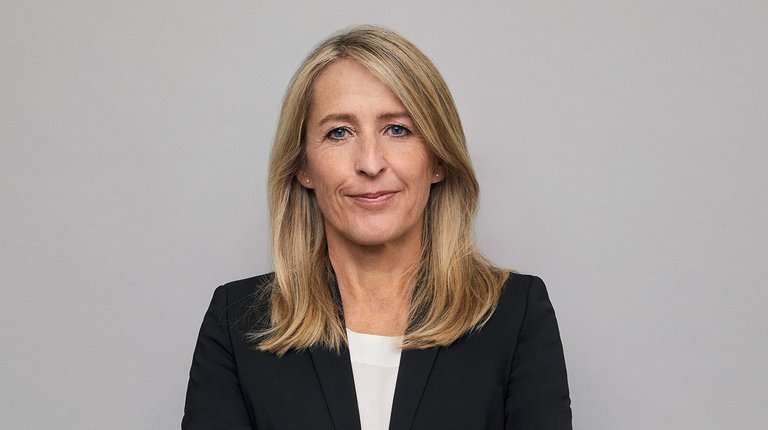 Simone Geldhäuser
Head of Media Relations & Press Spokesperson Innovation & Technology