Press Release
January 31, 2018
Electric mobility: charging is just as important as driving
Meeting the needs of EV and plug-in hybrid drivers – with more flexible charging at lower cost
With the new AllCharge system, the powertrain doubles up as a universal charger for fast cable-based charging
Drivers of an electric car equipped with AllCharge no longer have to worry about finding the right infrastructure – at any charging point,the system always utilizes the maximum power available
Frankfurt, Regensburg, January 31, 2018. Electric powertrains are one of the main topics on the agenda at the 12th International MTZ Conference "The Powertrain of Tomorrow" (Frankfurt, January 31 – February 1). Friedrich Graf, Director Advanced Development Engineering Powertrain at technology company Continental, is one of the speakers at the conference. Graf, who takes the view that "charging is just as important for users of an electric vehicle as driving," says that one of the main hurdles facing electric vehicles today are the inflexible and inefficient charging options currently available for drivers. The flexible AllCharge solution, which was presented by Continental in Frankfurt, offers the kind of user-friendly charging experience which many electric car drivers still find lacking.
Among other things, electric vehicles and high-voltage hybrids are also fun to drive – the fact that there are still so few of them on the road is not down to a lack of dynamic performance. The real hurdle in terms of everyday adoption is not driving but charging – a challenge which Continental has addressed with the AllCharge™ charging system. With AllCharge, EV drivers will never again have to fear ending up at the "wrong" cable-based charging station. Whether at home, at work or on a long-distance journey, AllCharge offers all-round flexibility because a vehicle equipped with this system is able to use any type of cable-based charging station. The basic idea is as ingenious as simple: AllCharge is an electric powertrain that not only drives the vehicle but also serves as a "universal charger" for cable-based charging, utilizing the existing capabilities of the engine and power electronics. Drivers are therefore much less handicapped by the lack of a standardized charging infrastructure, and charging times are often reduced what saves money. At the ATZlive conference , "The Powertrain of Tomorrow" in Frankfurt, Continental reported on the practical benefits of AllCharge in everyday driving.
"Charging is just as important for users of an electric vehicle as driving. A lack of flexible charging options is a recipe for disappointment. With AllCharge, the vehicle is equipped with the right solution for every charging scenario, whether at home, at work or when traveling," says Friedrich Graf, Director Advanced Development Engineering Powertrain at Continental. "Conventional on-board chargers are often a compromise in terms of cost, space requirements and charging performance. They don't have the flexibility to cater to all typical user scenarios. With AllCharge, this problem has now been solved."
Charging must be tailored to the user
Due to its flexibility, AllCharge offers the kind of user-friendly charging experience that many electric car drivers still find lacking. Unlike conventional on-board chargers, which can often only handle low AC charging rates of up to approx. 7kW, the new system can draw the maximum charging power from any charging station – up to 40kW in high-performance AC charging and with 800V up to 350kW in the case of DC charging. This shortens charging times and delivers more range per minute. Depending on charging technology, at any given site AllCharge can increase the amount of driving range provided per minute of charging time from 300 meters to 4 km. And since EV charging today is often billed on the basis of time and not the actual electricity consumed, shorter charging times also mean reduced costs, making electric vehicles more economical to run.
AllCharge allows drivers to use the full spectrum of cable-based charging systems, from "slow" AC technology (single-phase AC charging @home) for home garage charging, through faster infrastructure at work or in public places (3-phase AC charging at up to 40kW @work), to high-speed DC charging points on freeways/motorways (DC charging in future applications at up to 350kW @rest). At the same time, since AllCharge is a bidirectional system the vehicle can also serve as a mobile energy source, supplying 230V of off-grid AC power to mobile devices or even temporarily powering a whole household from its battery. This way drivers of a vehicle equipped with AllCharge will be well prepared for the Smart Grid of the future where vehicles will be integrated as flexible energy storage systems into an innovative decentralized power grid capable of intelligently managing supply and demand.
Contact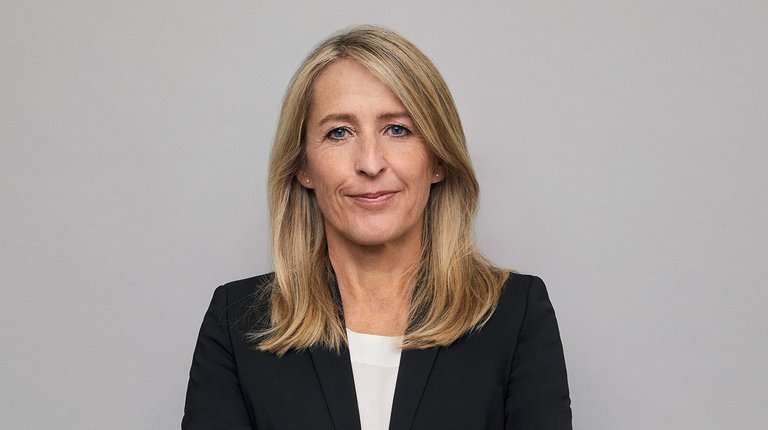 Simone Geldhäuser
Head of Media Relations & Press Spokesperson Innovation & Technology