Press Release
June 06, 2018
Designed around people: Continental Opens its Third Research and Development Building in Singapore
New office building is designed around people to enhance creativity and innovation
One of the three largest Continental R&D centers in Asia, and one of the largest private R&D facilities in Singapore, expands its capacity
More than 500 new employees planned
Singapore, 6 June 2018. The technology company and automotive supplier Continental has opened its third Research & Development (R&D) building in Singapore. The new building aims to meet the demand of growing engineering capacities driven by the worldwide business expansion, particularly in Asia. It is one of the three largest Continental R&D centers in Asia, and among the largest private R&D facilities in Singapore. The new seven-story building has a floor space of approximately 11,000 square meters. It will accommodate employees from Continental's Interior and Powertrain division. With this addition, the location will hire more than 500 employees in the next few years.
"Our presence in Asia has grown significantly. In 2017 we made 22 percent of our total sales in the region. The opening of our third R&D building in Singapore attests to our confidence in, and commitment to, Singapore as a strategic location to expand our research and development centers in Asia. With the new building designed to foster innovation, inclusiveness, we are future ready. We will be hiring more engineers with the relevant competencies and knowledge to ride the growth and demand for new technologies in the industry." said Mr Helmut Matschi, member of the Continental Executive Board and head of the Interior division.
"Continental's latest R&D expansion in Singapore will introduce new focus areas such as intelligent mobility and mobility services, given the burgeoning interest in urban mobility. We look forward to more like-minded partners leveraging Singapore's strong research capabilities to develop, test and commercialize mobility solutions to serve the region's increasing mobility needs," said Mr Lim Kok Kiang, Assistant Managing Director, Singapore Economic Development Board.
"In 2012, we had 650 employees, and to date we have more than 1,300, doubling the figure in just over a span of six years. Our target is to grow to more than 2,000 employees within the next five years. The rapid development within the automotive industry necessitates having sufficient talent." said Mr Lo Kien Foh, Managing Director of Continental Automotive Singapore Pte Ltd.
The center will house its diverse talent pool of more than 20 nationalities. The third building is designed around people – to be relevant to the way they work. Innovative, inclusive, future-ready features include hydraulically adjustable workstations, sound-proofed booths for teleconferencing, and small discussion pods to name a few. The interior of the building also boasts vibrant colors with natural lighting and wide open spaces to create a stimulating work environment.
Contact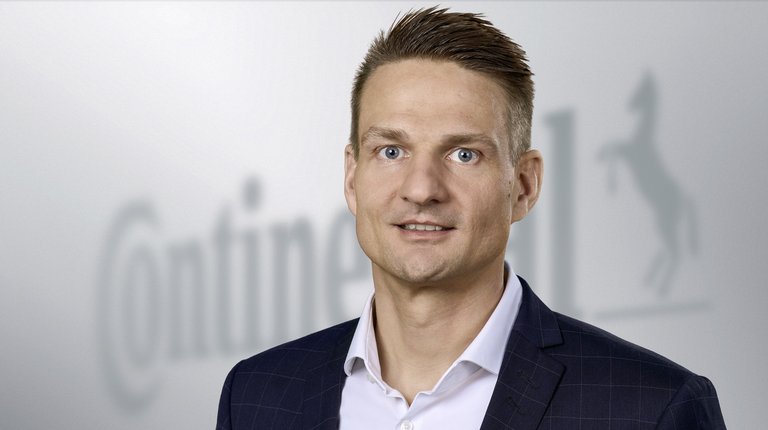 Sebastian Fillenberg
Head of Content, Media Spokesperson and Topic Manager Architecture and Networking