Press Release
July 12, 2018
Continental's Amata City Plant Celebrates 10 Years as a Mainstay in the Asian Market
Technology company produces injectors and high-pressure pumps for modern diesel engines in the factory in Thailand
Growth region features steady diesel market share of almost 50 percent
Amata City (Thailand), Regensburg (Germany), July 12, 2018. Continental's Amata City plant is celebrating an important anniversary. Exactly ten years ago, the automotive supplier started construction of the facility in Thailand, an automotive powerhouse within the ASEAN Southeast Asian regional organization. Production went on line a mere eight months later. The Continental Powertrain division's Engine Systems business unit produces high-tech systems for modern diesel engines at the plant – piezo injectors and high-pressure injection pumps that are supplied to customers in Thailand, China, Europe, and South America. These systems require high-precision material machining with production tolerances of less than one micrometer (one thousandth of a millimeter) and the final assembly is carried out under clean-room conditions. Around 500 employees work at the Continental plant in Amata City.
With a total of 640 million inhabitants, the ASEAN nations represent one of the world's most populous automotive markets, which also offers sizable growth potential. "With our plant in Amata City, we are extremely well positioned in this market – both geographically and strategically," says Wolfgang Breuer, Executive Vice President of the Engine Systems business unit. "Diesel engines make up an almost 50-percent share of the passenger car and light commercial vehicle market in this region. And although the pollutant-emission regulations are getting stricter here as well, the diesel market share is holding steady." Continental believes that despite advances in powertrain electrification, internal combustion engines will long continue to form the backbone of mobility around the world – and that in 2030 they will still be installed in around 80 percent of all new cars, in many cases as part of a hybrid drive solution. "Against this backdrop, modern diesel engines will continue to play an important role thanks to their low CO2 emissions. The focus will shift, however, with the proportion of smaller diesel engines declining while the share of diesel-powered light commercial vehicles holds steady," says Breuer. For these larger diesel engines, which can be found in vehicles such as SUVs and vans, the automotive supplier offers pioneering solutions with its portfolio of piezo injector systems and high-pressure pumps producing up to 2,500 bar. "Because Continental is also a leading supplier of SCR exhaust aftertreatment systems, we can provide our customers with highly efficient diesel technologies from a single source," Breuer adds.
Flexible working hours, 5S Best in Class certificate, new solar power plant
At Continental Amata City, the tenth anniversary of the start of construction will soon be followed by numerous long-service anniversaries. "Many of our employees have been with us from day one," says Dr. Patrick Schmitt, General Manager of the plant. "In addition to this loyalty, our workforce also demonstrates a very high level of dedication – and I'd like to take this opportunity to thank them for their commitment." Employee satisfaction at the plant is attributable not least to the positive work-life balance which Continental takes special care to foster. The corporation is an international trailblazer when it comes to flexible working conditions, having rolled out a global policy that applies to 90 percent of its employees worldwide at all levels of the hierarchy. Continental employees in Amata City can also take advantage of the part-time and flexi-time models and sabbaticals offered under the program.
End of 2017, the Continental plant became the first company in Thailand to receive the 5S Best in Class certificate, further proof of the high levels of motivation among its employees. The 5S method is based on the Kaizen workplace philosophy of continuous improvement and aims to involve the entire workforce in creating a working environment that allows them to attain optimal quality and efficiency. Despite a relatively short implementation phase of just seven months, the site was awarded 98 percent of the total possible points in the final audit by the Kaizen Institute – an outstanding achievement.
Amata City is located in the south of Thailand, around 100 kilometers southeast of Bangkok and 30 kilometers from the deep-water port of Laem Chabang. This convenient location for transportation routes also leaves it well placed to serve the production facilities of Thailand-based automakers. And before long the plant will be located even closer to its own power supply – an 8,500 m2 solar power plant with more than 3,000 photovoltaic modules is currently being installed on the roof of the Continental factory. With a capacity of one megawatt, when it comes on stream in August, the system will meet about one third of the plant's electricity needs. "This solar energy system will improve our environmental performance and help to keep us competitive," says Patrick Schmitt. "Moving forward, our plant will remain true to the principle we have followed over the last ten years: Improvement never stops."
Contact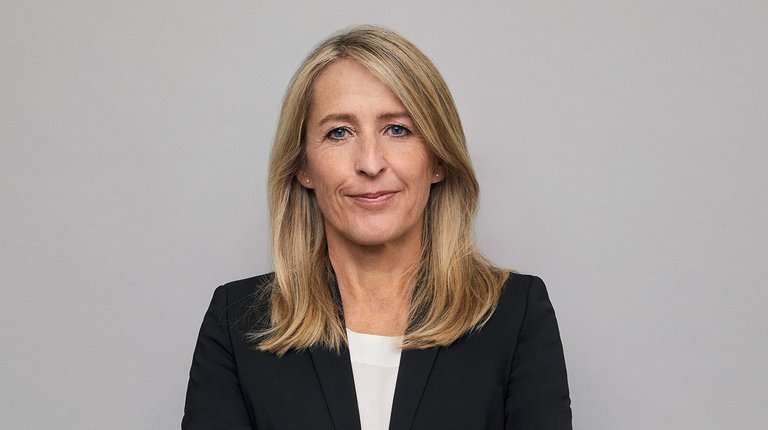 Simone Geldhäuser
Head of Media Relations & Press Spokesperson Innovation & Technology