Press Release
November 06, 2018
Emergency Brake Assist, Bluetooth-Capable ECU, Innovative Tires: New Continental Products at the EICMA
The technology company is presenting its broad expertise in the motorcycle sector at the Milan trade fair – from driving safety to engine management and connectivity, to versatile, long-lasting tires
Custom-Tailored Solutions, Even for Cost-Sensitive Markets
Frankfurt/Korbach/Regensburg, November 6, 2018. When the world's most important motorcycle exhibition, the EICMA, opens its doors on November 8, the newest products and developments from Continental will be in the spotlight. The technology company is presenting a variety of products in Milan, including its broad spectrum of advanced rider assistance systems, particularly an Emergency Brake Assist with modern radar technology that supports riders with a measured braking intervention. The engine management system is based around the highly efficient and extremely compact Continental M4L engine control unit; it is now Bluetooth capable and also brings connectivity with fuel injection technology to motorcycles. Continental is demonstrating the possibilities that this creates with newly developed app functions. The company's tire innovations include the ContiTrailAttack 3, the third generation of the agile onroad/offroad tire, the newly developed ContiScoot for small and large scooters and a broad range of "rubber-free" tubes.
Emergency Brake Assist Even More Powerful With Next Generation Radar
With its "Vision Zero," Continental is now pursuing the vision of accident-free road traffic and is once again taking on a pioneering role in pursuit of this goal, as the technology company wants to be the first supplier to launch an emergency brake assist system for motorcycles. The new fifth-generation radar sensors from Continental make the emergency brake assist even more powerful. If a collision hazard is detected, the system warns riders visually, acoustically or through vibrating handlebars. If the rider does not react to the warning, it automatically builds up braking force – as long as the rider has both hands on the handlebars. While passenger car emergency brake assist systems autonomously execute emergency braking with the maximum braking force, the motorcycle system functions with significantly lower brake acceleration and is designed to support the rider rather than take over control.
Continental will also be presenting a series of other "Advanced Rider Assistance Systems," or ARAS™ for short, at the EICMA. These include a smart Adaptive Cruise Control that adjusts the motorcycle's speed to a vehicle driving in front of it, the blind spot assistant, Traffic Sign Recognition and the smart headlight assistant that switches on high beam headlamps whenever possible. Thanks to the modular structure of all systems, Continental can offer solutions that have been tailored specifically to individual markets. Particularly in Asian countries where motorized two-wheel vehicles are considered everyday transportation, these systems can significantly increase their potential to create a safe riding environment.
High-Efficiency M4L ECU Facilitates Keyless Access with Bluetooth
Since it will be difficult or impossible to fulfill stricter global emission limits with carburetor engines, marketable injection systems for Asian markets are also highly relevant. With its M4L engine control unit, Continental offers a highly efficient system for single-cylinder gasoline engines with 50 to 250 ccm displacement. The system stands out for its extremely compact and robust design and sets new standards for price-performance ratio. It fulfills the newest Asian exhaust standards and already falls below the limit values of the Euro 5 exhaust standard planned for Europe in 2020. It can also be flexibly adapted to specific market or manufacturer requirements.
The new M4L_BLE (Bluetooth Low Energy) version uses the microprocessor of the highly integrated module – the electronic components of which are smaller than a packet of cigarettes – to network the motorcycle with the outside world. The app prototype Continental has developed and will be presenting at the EICMA allows drivers to read out the error memory of the on-board diagnostics system, for instance, using their smartphones or to facilitate the keyless access and start technology Keyless Go.
New Tires: Agile All-Around Choice, High Endurance for Scooters, Next Tube Generation
An abundance of impressive innovations makes the ContiTrailAttack 3 a true all-rounder for adventuring and for everyday use. It offers remarkable agility, which it is able to achieve following an extremely short warm-up run of no more than 1500 meters - this is all it requires to reach its optimum operating temperature. In addition, the new Continental Adventurer masters off-road and asphalt routes just as easily as it does varying road conditions, from bone dry to completely saturated.
Thanks to the smooth interaction of the three cornerstones caused by Continental´s MutiGrip-technology with extra abrasion-resistant center section, balanced carcass construction and the special profile design, the ContiTrailAttack3 becomes a faithful friend with consistently reliable properties throughout its entire lifetime: Superior agility, precise handling, high comfort and sensitive feedback are the result of this extraordinarily effective Continental technology.
The premium scooter tire ContiScoot, which has been fully redesigned from the beginning, has inherited lots of features from the motorcycle tire family – including the same tread pattern as test winner ContiRoadAttack 3 – and offers excellent handling in wet weather. It demonstrates the full extent of its maneuverability and comfort in the urban jungle and its outstanding tire life makes it a true companion even on long cross-country trips.
Continental is penning a whole new chapter in the history of motorcycle tubes, with the 2019 generation built using the material butyl. This synthetic rubber makes the tubes lighter, thinner and permanently airtight. In addition, the manufacturer has significantly expanded its tube range for street bikes, cross bikes, scooters and mopeds as well as light motorcycles.
Press conference, Thursday, November 6, 2018, 12:40 p.m.
Continental will present its new advanced driver assistance and engine management systems and new tire products at the EICMA in Hall 09, Stand 068. The press conference will be held on November 6 at 12:40 p.m. at the Continental stand. Continental experts from various divisions will be available at the stand to answer any questions you may have.
Contact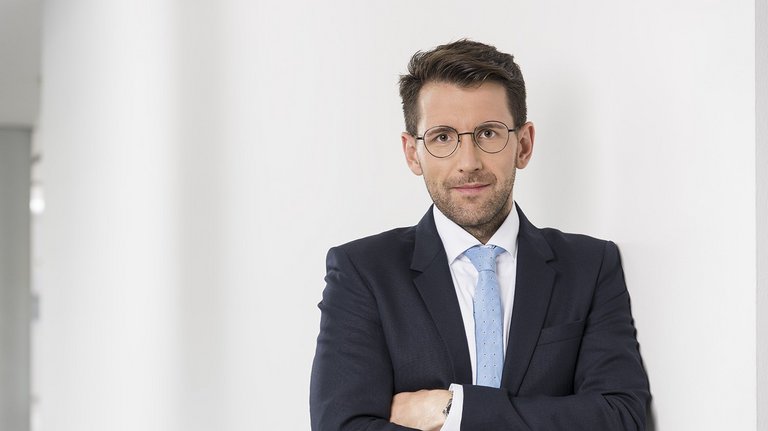 Dr. Sebastian Holzwarth
Spokesperson
2-Wheeler & Powersports and Commercial Vehicle