Press Release
February 15, 2022
Continental adds thermostats to its aftermarket range
Continental's OEM-quality thermostats for the aftermarket can be ordered now
Four product groups: replacement, cartridge, housing and map-controlled thermostats
Fast startup: 70 percent market coverage at launch, already almost 90 percent in target markets for the coming year
Schwalbach, Germany, February 15, 2022. Continental is expanding the range of its aftermarket spare parts. The technology company is launching a comprehensive range of thermostats in OEM quality under the Continental brand name for the first time. The thermostat range comprises four product groups: replacement, cartridge, housing and map-controlled thermostats. All four product groups can now be ordered. The thermostat range had a total of 180 part numbers with a market coverage of 70 percent at launch, and this figure is expected to approach 90 percent in the course of 2022. "We're systematically moving forward with the expansion of our portfolio and strengthening the Continental brand. Adding thermostats to our aftermarket product range is yet another step toward our vision of offering workshops everything from a single source," explains Peter Wagner, Head of the Automotive Aftermarket business segment at Continental.
A strong brand in the automotive aftermarket
Having already introduced air and oil filter systems, windshield wiper systems and belt drive components to its product portfolio under the Continental brand, the company is now continuing its path towards a full portfolio with thermostats. Peter Wagner: "We're working hard to build and expand our Continental aftermarket product portfolio. Our goal is to offer our customers and partners in the automotive repair trade as many products as possible from one single source – a real one-stop-shop experience."
OE quality in all four product groups
"Despite their different designs, the thermostats all have the same job: they ensure the right operating temperatures in the combustion engine," explains Florian Seifert, the Continental Product Manager responsible for thermostats in the aftermarket. "So, you're making sure the engine is providing its power as demanded by the gas pedal." If the thermostat is defective, the engine may overheat. The opposite effect may occur where the engine cannot achieve its ideal operating temperature. Continental's new thermostats are maintenance-free, ensuring low-wear and reliable operation of the engine.
The new thermostat line for the automotive aftermarket offers workshops and retailers standard thermostats with matching sealing rings (usually used as replacements), plus a wide range of cartridge thermostats with matching sealing sets for installation in intact housings and engine components. Continental has included standard and cartridge thermostats with matching housings in the third product group. These replacement sets comply fully with OE specifications in terms of quality, exact fitting, form and function, as do the sets of the fourth product group, the map-controlled thermostats. Electronically controlled, these thermostats ensure that the engine reaches its operating temperature faster. Continental's strict OE standards were also applied to these devices.
More information at: https://www.continental-aftermarket.com/en-en/products/spare-partsrepair-parts/thermostats/
Contact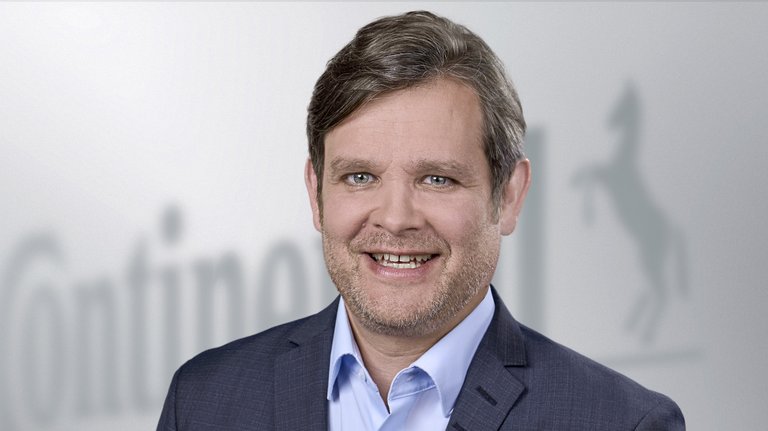 Christopher Schrecke
Media Spokesperson Smart Mobility