Press Release
May 02, 2022
Continental's new tire service tools take the stress out of tire changes
Tools for quick TPMS service and simple tire management
The right tool for every workshop and fleet, and for both passenger cars and commercial vehicles
Touchscreens and intuitive operation make the devices as easy to use as smartphones
Autodiagnos Tire 300: top-of-the-line model with integrated RFID module and camera
Schwalbach, Germany, May 2, 2022. For many workshops, tire service can be a very hectic job. It means checking countless tires, changing them, sometimes replacing them, and then documenting every step. Added to this comes the work with tire pressure monitoring sensors: testing, activating, programming and relearning. To make this stressful seasonal business simpler and easier for workshops, Continental has come out with a new generation of tire service tools. It comprises three models: Autodiagnos Tire 100, Autodiagnos Tire 200 and Autodiagnos Tire 300. These tools cover a broad range of everyday requirements in workshops and fleets – and for both passenger cars and commercial vehicles. The Autodiagnos Tire family is distinguished by intuitive operation and a high degree of user-friendliness. Almost all European vehicles are covered.
As intuitive as a smartphone
"The most important factors in tire service are speed, data availability and user-friendliness," says Filip Kevilj, Product Manager for Service Tools at Continental Aftermarket. "Our new tire service tools give quick access to key system data, and thanks to their touchscreens with a very simple manual navigation they are as easy to use as smartphones." They ensure prompt acceptance of orders, followed by simple activation, programming and relearning of sensors. Moreover, the new devices provide seamless support in downstream processes such as documentation, storage and ordering of new tires.
Quick and simple sensor replacement
Autodiagnos Tire 100, 200 and 300 are also ideal for installing new sets of wheels. The integrated OBD II relearning routines make relearning of new TPMS sensors to the ECUs in the vehicle as easy as activation of sensors in seasonal tire changes. Continental's developers have also put a strong emphasis on up-to-date data. Continuous software and database updates ensure that the tools can communicate with the newest TPMS sensors and use the latest vehicle protocols. All three service tools can be updated wirelessly via Wi-Fi. "In this way we enable workshops to offer their customers quick, competent service," says Kevilj.
Autodiagnos Tire 300 – the flagship with an RFID module
Autodiagnos Tire 300 is the flagship in Continental's new line of tire service tools. It has everything that workshops and fleets need for efficient tire service. This begins with a large 8-inch display that shows all relevant TPMS and tire data at a glance. The new tools are also ready for future applications, such as direct communication with RFID tags in the tires via the integrated RFID module. These tags contain all of the important data from the tire manufacturer. After assignment to a vehicle, Autodiagnos 300 transfers the TPMS sensor's entire data package to the on-board electronics. Important: The tool is also suitable for changing TPMS sensors on commercial vehicle tires. The topic is becoming increasingly important, as from July 2022 tire pressure monitoring systems will be mandatory for trucks, buses and trailers. This applies at first to all newly homologated vehicle types, from 2024 on to all new vehicles.
Autodiagnos Tire 200 – smart communication between tire and workshop
Autodiagnos Tire 200 comes with a 5-inch touchscreen. Like all three new tire service tools, it can synchronize jobs wirelessly with the workshop's order system via Wi-Fi and have them printed out. It can acquire TPMS sensor data via an integrated OBD II module and initiate relearning. An especially attractive feature is the "ID Match" function, which allows workshops to identify individual sensors via the OBD-II interface and fix the issue afterwards.
Autodiagnos Tire 100 – TPMS service with an OBD II module
Autodiagnos Tire 100 is the low-cost entry-level model in the series. It is based on the proven system used in all of Continental's tire service tools for sensor activation, programming and relearning. In addition, it includes a number of user-friendly applications. It is connected to the vehicle's OBD II interface via a network cable on an external OBD II module. The 3.5-inch touchscreen shows all TPMS data on one screen for easy control of the functions. In terms of functionality and features, the new Autodiagnos Tire 100 is equivalent to the TPMS Pro in the current line of TPMS service tools.
All devices in the Autodiagnos Tire family come with a 24-month warranty from Continental.
Contact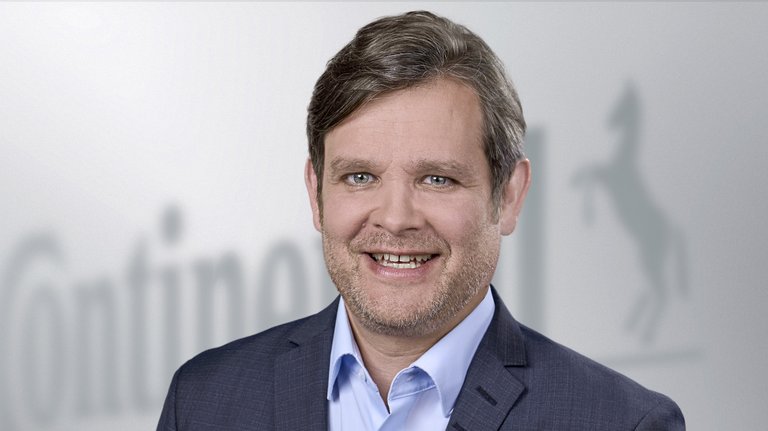 Christopher Schrecke
Media Spokesperson Smart Mobility