Press Release
July 19, 2017
"Auto Test Winner" 2017 award for Continental's innovative "AllCharge" charging system
EV charging made easy: new system is compatible with all charging technologies and allows EVs to use the maximum available output at any charging station
Continental AllCharge system receives Auto Test Winner 2017 special award in "Connectivity" category
AllCharge system to be presented to the general public at the IAA Frankfurt Motor Show
Regensburg, July 19, 2017. As drivers of an electric vehicle are well aware, charging stations come in many different forms and with many different types of charging current, from single-phase and three-phase AC to high-performance DC. This is also reflected in big differences between charging times. That's not to say that a fast DC station will be the best solution in every case however, since many of today's electric vehicles are only equipped to support slower AC charging. With the new AllCharge charging system, technology company Continental has developed a universal solution to the problem of today's heterogeneous charging infrastructure. The system also impressed the editors of German car magazine "Auto Test". At the "Auto Test Winner" 2017 awards ceremony, which took place on July 18 in Cologne, Continental's "AllCharge" system won the special award in the "Connectivity" category. The new charging system will be presented to the general public for the first time at the IAA Frankfurt Motor Show in September.
"We are delighted to receive this award, which we see as confirming the need for practicable and fast charging solutions if electric vehicles are to become widely accepted," says Dr. Oliver Maiwald, Head of Technology & Innovation with the Powertrain division at Continental, who stepped up to receive the trophy at the ceremony in Cologne. Continental is a technology leader in electric mobility and has helped to set the pace in this field with its many innovations over the past two decades. "We drew on the full breadth and depth of our systems expertise when developing AllCharge. Because our aim is to make topping up an electric vehicle as easy as refueling a conventional model," says Dr. Maiwald.
The approach taken by Continental's engineers is actually incredibly simple. Rather than cramming the car with extra technology to match all the different types of charging station, they have instead turned the powertrain itself into a full-blown charging system. To do so, they drew on the powertrain's existing components, utilizing the fact that AC/DC switching at different voltages is already an inherent feature of the electric powertrain.
Up to twelve times faster charging – and a 230-volt on-board power supply
The AllCharge system allows electric vehicles to use all types of AC and DC charging station, and can work with voltage and power levels up to 800 V and 350 kW respectively. "Drivers no longer need to worry about finding the right type of charging station. Their vehicle is equipped for every type of technology, from single-phase AC charging to high-speed DC systems," says Dr. Maiwald. The benefits are greatest when using an urban AC station, where the Continental system allows drivers to top up as much as twelve times faster than is possible today. In addition, there is virtually no upper limit in terms of output capacity. Future premium applications "will provide approximately 150 km of driving range from five minutes of 350 kW DC charging," says Dr. Maiwald. "That's a good indication of our charging system's true potential. And however quickly the infrastructure develops, a vehicle with AllCharge technology will always be able to make the most of the available capacity at the respective charging station."
A further advantage of the new charging technology is that it is bi-directional. That means that if necessary, the vehicle can provide a 230 V on-board power supply for external electrical devices ranging from laptops to a refrigerator.
What's the right car for me? To help answer this familiar question from potential car buyers, renowned U.S. market research company J.D. Power conducts an annual customer satisfaction survey. The results are published by Europe's number one car buyers' guide, AUTO TEST. The awards are presented in a number of different vehicle and brand categories. "Auto Test" magazine also presents special awards in the categories "Connectivity" and "Technical Innovation".
Contact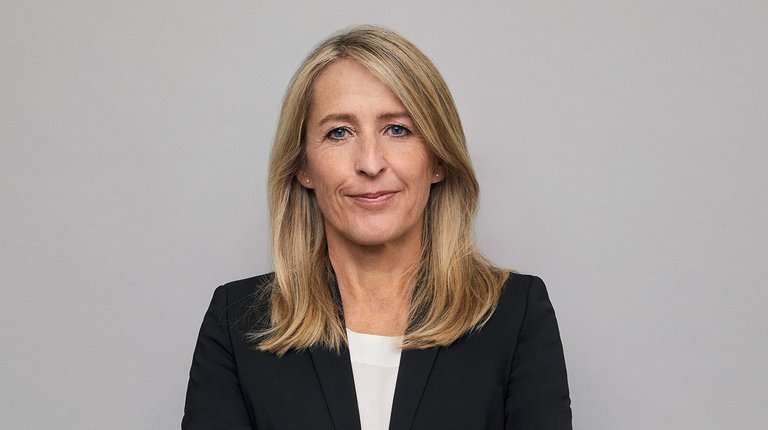 Simone Geldhäuser
Head of Media Relations & Press Spokesperson Innovation & Technology