Press Release
April 25, 2014
Personnel Changes to the Continental Executive Board
​​​​​​Contracts extended to 2019 for Executive Board members and José A. Avila
Dr. Ariane Reinhart, Bentley Motors Ltd, to succeed Executive Board member Elke Strathmann, who will be leaving the company at this time
Hanover, Germany, April 25, 2014. At its meeting today, the Supervisory Board of Hanover-based Continental AG extended for a further five years the contracts of Executive Board members CFO Wolfgang Schäfer, aged 54, and Power division head José A. Avila, aged 58.
At the same meeting, the Supervisory Board agreed on the appointment of Dr. Ariane Reinhart, aged 44, to succeed Elke Strathmann, aged 56, as Executive Board member for human resources and director of labor relations. By common accord, Ms. Strathmann will relinquish her seat on the Executive Board immediately.
"In the past few years, Wolfgang Schäfer and José A. Avila have both played a considerable role in strengthening Continental's financial base and in boosting the value of the company. We very much look forward to continuing to work together with you and wish you every success," said Dr. Wolfgang Reitzle, chairman of the Supervisory Board.
"Elke Strathmann is most deserving of our thanks for having advanced employer/employee relations and for further developing human resources work at Continental in the roughly two and a half years of service to the company. We greatly regret her relinquishment of the position at the company," he added.
We wish her successor all the very best. "Dr. Reinhart enjoys the full trust of the Supervisory Board and of the Executive Board. We thus look forward to working with her and wish her a successful start," noted Reitzle.
Dr. Ariane Reinhart is a lawyer with established and recognized expertise in Human Resources.
Since October 2012, she has been on the Board of Bentley Motors Ltd., based in Crewe, England. The company is a wholly owned subsidiary of Volkswagen AG, where Ms. Reinhart has worked since October 1999. She will assume her office at Continental on/by October 1, 2014. The Supervisory Board has appointed CFO Wolfgang Schäfer to act as director of labor relations in the interim. He also takes charge of human resources until Ms. Reinhart takes up her duties.
"On behalf of the worldwide Continental team, I would like to thank all three Executive Board members for their enormous commitment in the past years and their crucial contribution to strengthening Continental's competitive position. We are pleased that Wolfgang Schäfer and José Avila will be with us as we continue on this successful track. We are also happy that Dr. Reinhart will be joining us to bolster our team and help us achieve our very ambitious goals," said Dr. Elmar Degenhart, Executive Board chairman at Continental AG, adding that "Elke Strathmann has laid the groundwork for the ongoing development of human resources at our company. There were, however, differences between us on the next steps to be taken. We very much regret this. Our best wishes go with her in her further pursuits."
Contact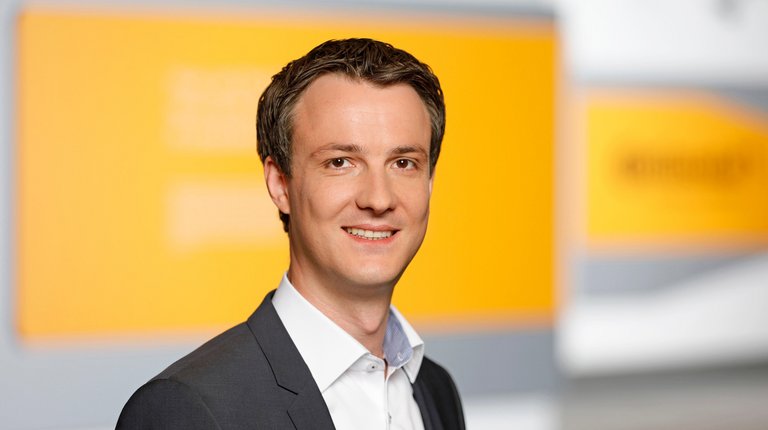 Vincent Charles
Head of Media Relations