Remote-Controlled Vehicles
Solutions for Intelligent Vehicle Maneuvering from Continental and Kopernikus
Collaboration between Continental and Kopernikus with the goal to raise efficiency and reducing costs through a infrastructure-based approach to autonomous driving
Infrastructure Orchestrated Maneuvering: Economical method to automate vehicle driving for multiple use cases
Automated Valet Parking Type 2: The system takes over vehicles at a garage to park cars autonomously
Automated Valet Parking (short AVP) is one autonomous parking functionality currently in the spotlight. The classical way towards AVP is to make the vehicles smarter by equipping them with more technology and intelligence. This solution is called AVP Type 1 (intelligent vehicle). An alternative or revolutionary approach is introduced by Safe Infrastructure Solutions, where the intelligence is installed into the infrastructure. Continental and Kopernikus Automotive teamed up in 2021 for a technology that is one part of such Safe Infrastructure Solutions. The solution can be integrated into various infrastructure systems for intelligent vehicle maneuvering and has tow use cases. The first one is autonomous maneuvering of, for example, newly produced vehicles at vehicle manufacturers or in logistics areas (Infrastructure Orchestrated Maneuvering, IOM) and the other is automated parking in parking garages at airports, train stations or hotels (AVP Type 2 (intelligent garage)).
Why is there a demand for Infrastructure Orchestrated Maneuvering? What are the benefits for vehicle manufacturers?
Infrastructure Orchestrated Maneuvering is an economical way to automate driving of vehicles for multiple use cases. It offers the opportunity for vehicle manufacturers to automate the movement of vehicles in their production plants thus increasing the manufacturing efficiency. Nowadays, the logistics of finished vehicles is based on manual vehicle positioning in different stations in the factory. This results in various inefficiencies such as manual driving, the waiting time when bringing or picking up vehicles (one-way trip) in the event of a repair or manual recharging of the vehicle battery. With IOM vehicles can be picked up at the end of the production line and maneuvered through testing or calibration lines, to parking areas, or even into the hands of logistics.
How does Infrastructure Orchestrated Maneuvering work?
Whether it is IOM or AVP Type 2, the technology behind the solution is the same: It is based on sensors permanently installed in the infrastructure and Artificial Intelligence-based algorithms that centrally move vehicles.
The vehicle, and thus the control over it, is handed over via a user app to an intelligent infrastructure system and automatically parked by it. The special feature here is that key components from Continental can also be used outside the vehicle in the infrastructure ecosystem. With the help of cameras installed into the infrastructure, an intelligent algorithm processes the sensor data in a central control system and coordinates the movements of the vehicles via radio control. Infrastructure-based object recognition, dynamic route planning as well as an emergency braking function and other functions are integrated. The vehicles only need an automatic transmission, an electric parking brake, electric steering assistance and an intelligent communication unit to be guided through the infrastructure. The usage of standard IP-camera solutions in combination with sophisticated AI algorithms enable a cost-optimized AVP solution.
What role does Kopernikus and Continental play in developing this technology?
Continental and Kopernikus have already presented a solution for AVP Type 2 together at the IAA Mobility 2021 in Munich for the first time. Both partners showed how the infrastructure system in the parking garage will communicate with cars in the future and take control over the central control auf automnated parking and the orchestration of vehicles.
When and where will we see first applications?
Continental and Kopernikus Automotive see high interest in its system. In discussions with different facility operators, they see the advantages: extended functionality, increased efficiency, lower operating costs and improved usability. Also additional turnover by new functions like Valet Parking and vandalism protection is possible. Market entry is expected for 2024.
Kopernikus Automotive has already a proven track record: After two pilot projects at Ford Automotive factories in Saarlouis and Cologne (both in Germany) Kopernikus was awarded to equip a brand new test facility for Automated Valet Parking Type 2 in Wolfsburg by Volkswagens' CARIAD software group last year. The test facility in Wolfsburg will provide a proving ground for the development of new cars with Automated Valet Parking functionality.
Contact for the media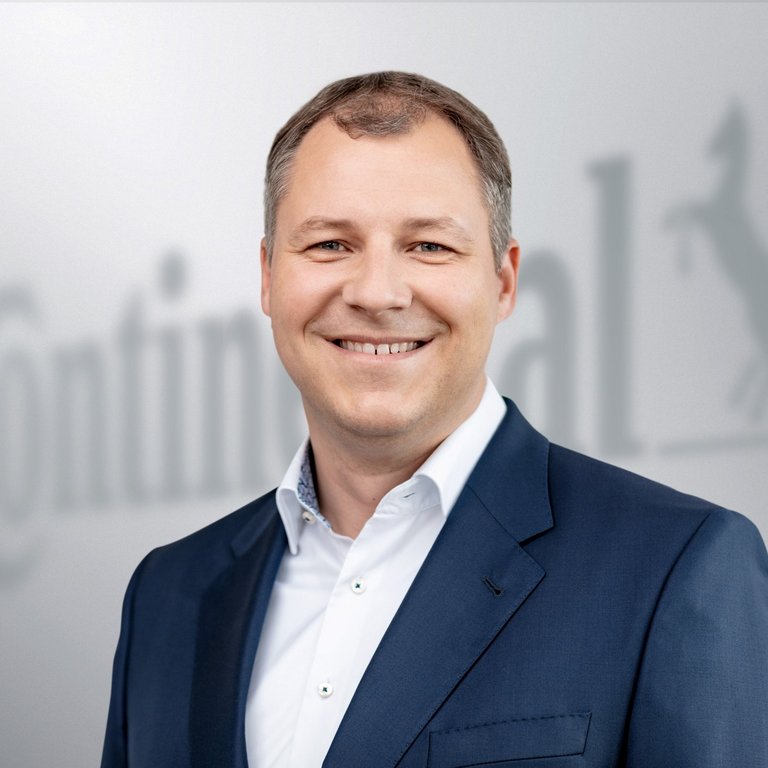 Sören Pinkow
Media Spokesperson and Topic Manager Safety and Motion
This could be interesting for you
The driving functions of automated driving not only represent the next step in the evolution of technology, they also provide added value in various ways, especially for the driver. Benefits include relaxation, more time, enhanced safety, and greater comfort and convenience. Some sample applications show what this might look like.