Press Release
June 22, 2022
More illumination per watt – Continental to offer NightViu premium lighting for the off-highway sector
Product range expansion to include premium work lights for commercial and special vehicles – and especially for the construction industry
Exceptionally high lighting efficiency: more lumens, but with the same power consumption as conventional lights
Uniform illumination improves visibility and casts no shadows
Schwalbach, Germany, June 22, 2022. The technology company Continental will add yet another product innovation to its extensive product range for commercial and special vehicles in the off-highway sector: The NightViu lighting series is being developed especially for applications in the construction machinery sector. With perfectly uniform illumination at automotive level, the series provides much better visibility in the work area, improving safety and efficiency on construction sites. The unique modular housing concept has a minimum level of component complexity and offers users more than enough flexibility to cover a wide range of lighting requirements. The new system also boasts highly increased lighting efficiency when compared to many systems previously available on the market. "Looking at the construction sector in its entirety and contributing to greater safety on the construction site with our solutions is an important goal for Continental," explains Georg Kliewer, Head of Special Vehicles in Continental's Automotive Aftermarket business segment. "That's why we're delighted that our NightViu work lights significantly improve visibility in poorly lit, construction site scenarios."
More visibility on construction sites at night
Enormous deadline pressure means that work must continue day and night at many large construction sites all over the world, so it's all the more important that the working environment is optimally illuminated, even at dusk or at night, enabling hazardous situations to be correctly assessed and minimized. Thanks to NightViu work lights, machine operators will have an excellent view in any situation, so they cannot overlook obstacles or colleagues due to poor lighting. The complex environmental conditions in the construction industry also place high demands on mechanical and electrical components, so work lights must be highly efficient, high-quality and robust.
This is why the work lights in the NightViu series feature an efficient reflector lens design with six powerful LEDs and four cover lenses. With approximately 100 lumens per watt, these LED lights have an enhanced light efficiency level compared to other LEDs for construction machinery – so sensitive vehicle electronics are protected, and short circuits caused by excessive power consumption are prevented. Luminous flux options range from 1500 and 2500 to 3500 lumens. The light beams cover a wide variety of lighting scenarios for the work area around the vehicle, from close-range to far-field illumination. These beams have different lighting patterns, ranging from highly focused spotlight illumination to floodlighting and from a wide to an extremely wide illumination field. "In Ultra-Wide mode, we still achieve a light intensity of one lux at a distance of 90 meters, and that's absolutely unique," explains Chris Kosmala, who is responsible for lighting system development at Continental. Overall, this increases the brightness in the corners and sides or at the end of the illuminated area away from the spotlights.
High level of flexibility with minimal complexity
Continental has also designed a unique housing concept that enables the three different luminous flux options and the four different light patterns to be freely combined without needing more than one housing design. "In this way, the complexity of the NightViu series is kept in check, but we can still meet every conceivable requirement of our customers," says Chris Kosmala. The modular approach also allows different light cones to be combined. This reduces the number of lights required but still ensures a highly uniform illumination and the avoidance of shadows. The aluminum housings are designed for hard off-highway use and are protected against water and dust in compliance with the IP6K8 standard. The lights also withstand temperatures between -40 and +90 degrees Celsius and pass vibration tests of up to 12 g RMS. The products undergo stringent tests such as water and temperature resistance in Continental's certified quality laboratory. The lights' flexible installation system for standard or heavy-duty mounting also enables retrofitting in many different positions on construction vehicles.
The NightViu Premium work lights will be available in the second half of 2022. They will also be supplemented in the following months by more usage options in the commercial vehicle sector, such as driving lights.
Contact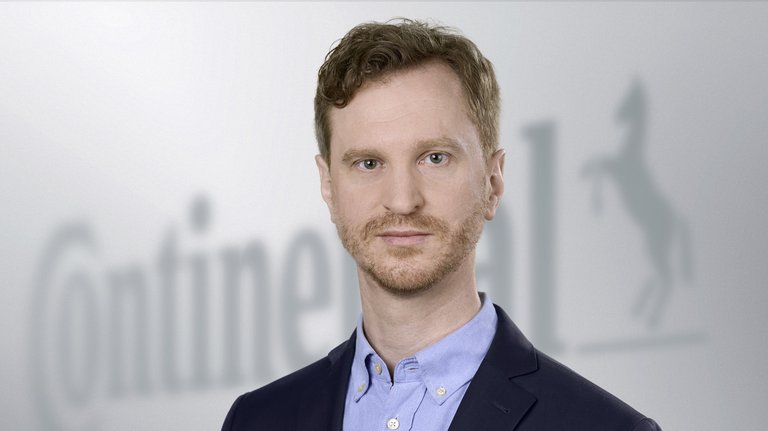 Oliver Heil
Media Spokesperson Smart Mobility