Press Release
July 11, 2017
World Premiere: Continental Presents First 48-Volt Electric Drive for E-Bikes
Holistic approach for individual, environmentally friendly urban mobility
CEO Degenhart: "The global e-bike market is growing, dynamic and full of potential."
New 48 V drive with automatic transmission added to current portfolio for e-bikes and cars
Hanover, Germany, July 11, 2017. Technology company Continental continuously works to develop solutions for an emission-free future and has now expanded its portfolio with the addition of a new 48-volt electric drive with automatic transmission for e-bikes. "Bicycles with electrical assistance are now a common sight on streets across the world. They are an important element of connected mobility and an environmentally friendly lifestyle. The global market is growing, dynamic and full of potential, so we are turning our attention to this pioneering field and its connectivity with other transport systems as part of our holistic approach to mobility," explains Continental CEO Dr. Elmar Degenhart.
The latest estimates suggest that in 2023, global sales of bicycles with an auxiliary or integrated electric motor will exceed 40 million units. In the development of its components, systems and solutions, Continental has drawn on the technological expertise of its drive developers and bicycle specialists, and the company is now set to unveil its latest innovative motor for e-bikes to the general public at Eurobike 2017 (hall A6, stand 304) in Friedrichshafen, Germany, at the end of August.
Whether you're cruising through the countryside, speeding around the city or taking on the steepest hills, e-bikes are a trendy alternative with countless advantages: They're fast, practical and environmentally friendly, and they allow you to travel further, without clogging up the roads. City dwellers are increasingly using bikes with electrical assistance to travel to work or to do the shopping. In particular, e-bikes are an attractive and emission-free alternative to car travel for commuters. "E-bikes protect the environment and make a significant contribution to reducing inner-city traffic in the world's largest urban centers. They are increasingly becoming established as one of the key components in our environmentally friendly urban mobility culture of the future," explains Degenhart.
Modular system for individual drive solutions
With its contributions, Continental is fully committed to this trend. With its e-bike system, the company already offers a wide range of platform solutions for bicycle manufacturers. Manufacturers can combine motor units, batteries, displays and controllers from a vast and modular product range to create different drive systems for e-bikes and choose between various integration concepts. Continental thereby supports diversity in e-bike drive systems, helping to pave the way for future innovation. "We combine the many years of technical expertise of our transmission and drive specialists with our specialist knowledge of bicycles. The result is a world first. Our new e-bike system combines the first industrially manufactured 48-V drive with intelligent, fully automatic and continuously variable transmission. With this innovative step, we can respond optimally to the needs of our customers," explains Jörg Malcherek, responsible for marketing e-bike systems at Continental.
At the end of 2016, the technology company commenced volume production of the first 48-volt hybrid drive for Renault's Scénic and Grand Scénic models and now also applies this expertise from the automotive industry to the production of high-quality, innovative and robust e-bike products.
A major driver of growth in the global bicycle industry
In Germany, the demand for bicycles with auxiliary electric support has reached an unprecedented level. With more than 600,000 units sold last year, manufacturers and retailers saw sales grow by 13 percent compared to 2015, according to figures from the German Bicycle Association (ZIV). There are now more than 3 million electric bikes on the road in Germany. E-bikes are also accounting for an ever-increasing share of the overall bicycle market, with 15 percent of all bikes now electrically powered. Experts from the ZIV expect to see this share rise to between 18 and 20 percent in the medium term, followed by a further increase to a projected share of up to 30 percent in the long term.
The market for electrically powered bikes is also growing in other countries. Continental expects to see the strongest growth in markets where e-bikes are yet to gain a foothold, such as Italy, France and the United Kingdom. But e-bikes are driving much more than just economic growth in the bicycle sector: They are also fueling technological progress, as bikes with electrical assistance have given the industry fresh impetus to innovate.
From its humble beginnings as a niche product, the e-bike has become a lifestyle choice. The era of clumsy systems attached to the frame is long gone. Customers can now choose between a variety of stylish designs and models fitted with modern, slimline drive technologies. Manufacturers offer a wide range of bicycles for any lifestyle, from city, urban and mountain bikes, to sporty racers, folding commuter bikes, and trekking and transport models
Contact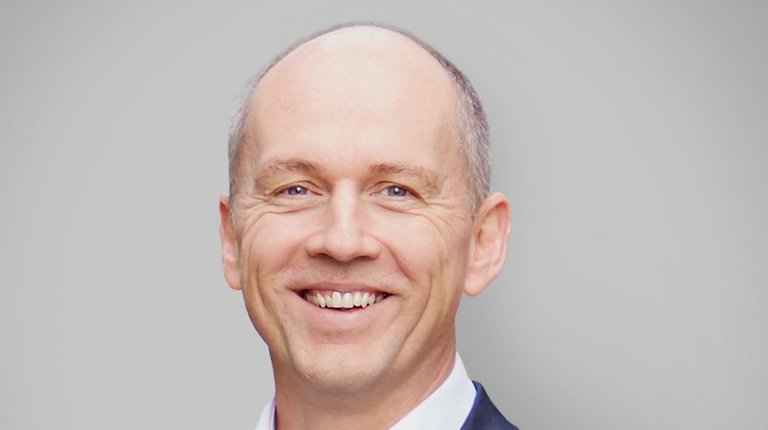 Wolfgang Reinert
Head of External Communications