By 2050 at the latest, and together with all of its partners in the value chain, Continental wants to make the idea of a circular economy a reality and fully close all product and resource cycles. Circular economy will be the economic model of the future. Because, as philosophy professor Michael Thompsons explained in his book Rubbish Theory back in 1979: There is no such thing as waste – just material in the wrong place.
Circular economy can help to make finite resources infinitely usable, thereby sustainably shaping the economy for the growing and increasingly prosperous world population. Consumer electronics are a prime example of the inconsistencies that the world is currently grappling with: Billions of people across the world use them for work, to do their shopping, communicate with one another and for many other purposes besides. And yet production of these electronics is hugely resource-intensive and gives rise to risks associated with the consumption of scarce resources. Redesigning value chains in accordance with the principle of circular economy offers a solution to this challenge: From the engineering of devices that are easy to repair to the use of robots that disassemble these at the end of their useful life and recover the components within so that they can be reused, closing the product cycle for a device offers enormous potential for sustainable economies. The European Union in particular is putting its weight behind the creation of a sustainable circular economy with its EU Circular Economy Action Plan.
A total of three cycles are the key to avoiding the need for new materials:
Companies that anticipate this disruptive development and take the lead will be able to hugely benefit from it. This not only requires a general commitment to sustainability, but also a complete redesign of many products with the aim of recovering resources. This is accompanied by a shift to new business models.
Circular economy is an integral part of Continental's sustainability strategy
Worldwide, around 90 billion metric tons of raw materials of all kinds are currently consumed each year in order to keep the global economy going. Some studies even estimate this figure at almost 500 billion metric tons if we factor in excavated material. Continental produces around four million metric tons of products a year and purchases a comparable quantity of raw materials and components. The long-term availability and affordability of materials is therefore hugely important for Continental's business. The recycling model that is generally applied today is a small step in the right direction, but ultimately is still not enough. After all, recycling means that most materials lose their quality in the longer term, increasingly limiting how they can be used. Current recycling methods can therefore only be viewed as a transitional solution. Ultimately, these will need to be replaced by more effective solutions.
Claus Petschick, Head of Sustainability at the Tires business area of Continental: "For us, waste is tomorrow's production material as we see the model of the future in circular economy. Continental's commitment to actively shaping and driving this transformation offers us a head start for our future business and thus for our future viability. Our ambition is clear: By 2050 at the latest, we want to completely close our product and resource cycles together with partners and suppliers."
If this model gains traction, the ambition of individual companies such as Continental will inevitably result in an integrated ecosystem in which many partners work together so that biological, technical and product-related cycles can run smoothly and efficiently. Pioneering companies can shape this ecosystem and in doing so occupy a particularly strong market position. A fully circular economy is an ambitious vision with many challenges involved in making this a reality. Continental's commitment in this area at an early stage as well as the development and shaping of this transformation provide a competitive edge for a forward-looking company.
A shining example on the way to reaching this goal is Continental's range of refurbishment services for customers from the rail industry. This allows intact air spring components from trains to be reused. With this industrial reconditioning, Continental experts skillfully dismantle the existing system, check the individual parts and assess reusability. Next, it installs a new air bellows onto the system components that are still intact, as well as a new auxiliary spring and the necessary add-on parts. Finally, the completed air spring system is tested by experts in a testing machine equipped with state-of-the-art technology. Thanks to the know-how built up over many years as an original equipment manufacturer in the rail industry, as well as the technological equipment for the required products, Continental reconditions the secondary suspension to OEM quality. There is even a warranty in place for all newly-installed components and system-tightness.
In its own production, Continental is likewise taking ambitious intermediate steps. For operational waste management, the company has set itself the target of increasing its waste recycling rate to 95 percent by 2030. The waste recycling rate measures the proportion of waste that has been recycled by external service providers or has undergone material recycling, recycling for energy recovery, or recycling of any other kind.
Another example on this journey is the reprocessing of tires, known as retreading, particularly in the commercial vehicles sector. The idea behind the ContiLifeCycle concept is to recycle valuable natural materials multiple times and in doing so breathe new life into tires. This applies in particular to the valuable and rare main component of tires: natural rubber. In "hot retreading", car and truck tires are completely reconditioned, including the tread and the side walls, in a vulcanization process in the ContiLifeCycle plant in Hanover-Stöcken. Parts of the tire are also recycled there. In "cold retreading", a new tread is applied to a carcass that is still intact – this is carried out by a network of certified partners all across the world.
Contact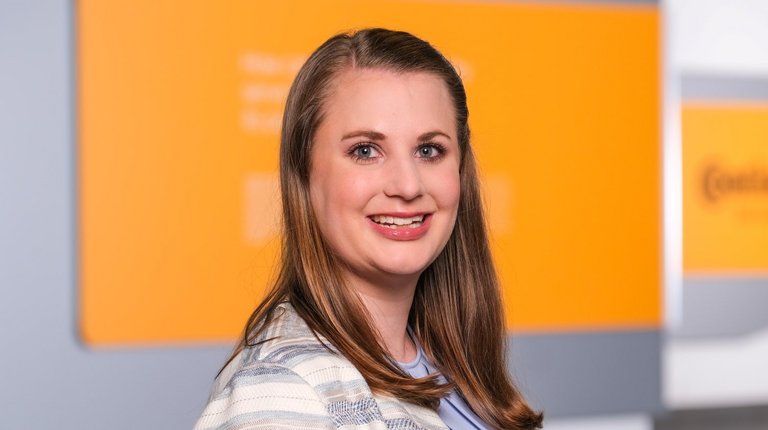 Anna Höhne
Manager Media Relations, Sustainability