2. Emission-free Mobility and Industry
Along with the rise in the global population, there is also a sharp rise in demand for mobility and industrial production. In order to cope with this demand also from the perspective of sustainability, the reduction of emissions across the board is vitally important both for people's health and for companies' ongoing commercial success. A high level of air quality, clean cities and a contribution to climate protection are the main drivers here. The mobility sector – Continental's core business – is therefore undergoing a rapid transition to emission-free mobility. Emission-free vehicles – from passenger cars and light commercial vehicles to heavy commercial vehicles, trains, trams, ships, buses and bicycles – are key to this transition. These vehicles are, directly or indirectly, powered by renewable energies, and no longer produce any harmful emissions during their service life. However, in the procurement of individual components, vehicle production as well as recycling at the end of use, not only is carbon dioxide released but also other emissions that need to be eliminated in the long term – for entirely emission-free value creation for the mobility of the future.
With its Carbon Neutral for Emission-free Vehicles program, Continental is now consciously promoting this mobility of the future. And it is not only emission-free, but also carbon-neutral. In doing so, Continental is boldly pressing forward and creating a link between two of its long-term focus areas for sustainability: Carbon Neutral for Emission-free Vehicles bridges the technological and content gap between emission-free mobility and industry and carbon neutrality. As a first step, Continental will be making direct business for emission-free vehicles completely carbon-neutral from 2022, including the procured raw materials and other upstream chain. In doing so, CO2 emissions along the value chain that are attributable to the emission-free mobility business will be brought down to net zero through neutralization measures.
"The Carbon Neutral for Emission-free Vehicles program is both a marathon and a sprint. A sprint in the sense that it will start in 2022 already and that a direct and measurable result will be achieved for the global climate. And a marathon because the initiative is geared towards the long term and will become increasingly significant in the coming years with the ever-growing importance of emission-free mobility. With these steps the proper foundation has already been laid," said Dr. Steffen Schwartz-Höfler, head of Group Sustainability at Continental AG.
With this process, Continental is also optimally prepared for the likewise ambitious decarbonization targets of industry partners among automotive manufacturers or for political regulatory requirements that increasingly pay attention to the entire life cycle of vehicles when taking (e-)mobility into consideration. We can assume that policies will promote emission-free driving even further over the coming years: through direct subsidies, but also through a ban on sales of new cars relying on gasoline and diesel technology.
The latest Continental Mobility Study for 2020 confirms that there is a growing trend toward emission-free electric mobility. Particularly in Germany, however, reservations do persist that are slowing, but not stopping, the trend toward electric mobility, since one in three people there can now imagine buying an electric car. In China, the world's largest car market, as many as 86 percent of people are considering the idea.
Until now, however, some criticism of emission-free driving has been sparked by the fact that the production of the vehicle components themselves is currently not carbon-neutral. At present, a third of people in Germany say they would not consider buying an electric car for this or similar reasons, with many still doubting that the technology is environmentally friendly. In France, a quarter say the same thing. The situation is entirely different in the USA, Japan and China, however, where the percentage of those who doubt the ecological credentials of electric cars is much lower, ranging from 11 percent in the USA to just 1 percent in Japan. With its Carbon Neutral for Emission-free Vehicles program, Continental is helping to overcome these reservations.
How the Carbon Neutral for Emission-free Vehicles program works
As part of Continental's Carbon Neutral for Emission-free Vehicles program, direct business for emission-free vehicles will be completely carbon-neutral from 2022. Emission-free vehicles include electric cars as well as other means of transport such as hydrogen fuel-cell vehicles, trams and bicycles. The neutralization of CO2 emissions will be achieved in the first step by generating equal, so-called negative emissions. To this end, all emissions resulting from the procurement and supply of raw materials, from the company's own production and from recycling at the end of use will be neutralized to the same extent.
Neutralization will mainly comprise the planting of trees and other options associated with the restoration of ecosystems. These and other methods are currently being assessed, with the goal in any case being net carbon neutrality. Neutralization will be calculated on the basis of the verified CO2 figures in the latest sustainability report and the annual report. The partners for the program will be carefully selected in the course of the coming year.
Contact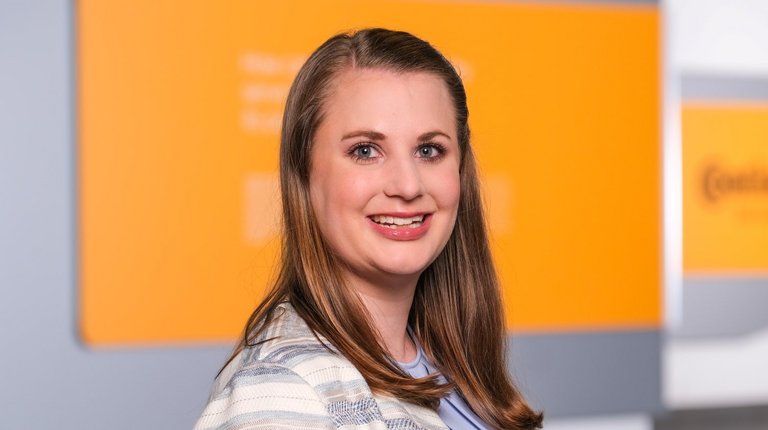 Anna Höhne
Manager Media Relations, Sustainability